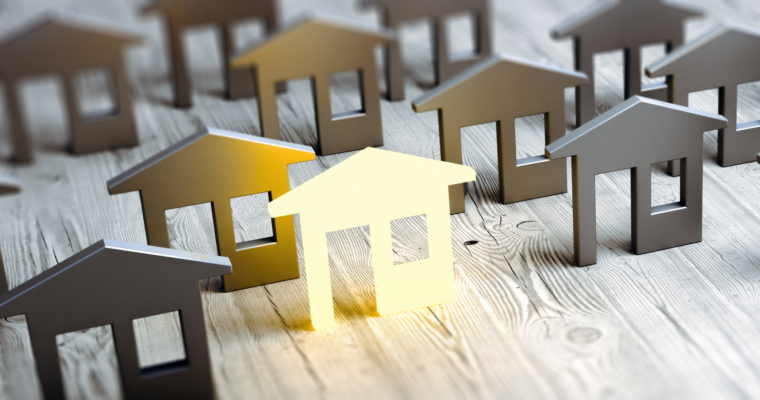 In recent years, the real estate sector has seen a rapid increase and purging growth. It's well-known fact that property rates have always seen a positive trend, and therefore more and more people are shifting towards long-term investment in the real estate sector. After considering all the significant factors, Myre Capital has listed the top 6 best places to invest in real estate. 
Property prices in major cities have begun to exhibit some positive movements, and the rental market is likely to emerge from its slump. Therefore investment needs to be carefully looked into. The location forms the base for a successful investment. Here is a list of the top 6 places to invest in 2022.
The main attraction in this place is the upcoming Navi Mumbai International Airport which is expected to provide Navi Mumbai real estate a vast and significant boost in forthcoming years. The total demand for residential and rental homes will rise as direct and indirect employment increases. Localities like Navi Mumbai and Thane might be the most pleasing area to invest in property in India.
Bangalore
Bangalore is preferred for real estate investment due to its ease of living, expanding IT parks, and manufacturing hubs. Bangalore, India's start-up capital is also known as India's Silicon Valley. Despite being one of the top places in India to work in, Bangalore real estate is reasonably priced. Experts believe that this will not be the case in the next 2-3 years and that purchasing a property in Bangalore would become expensive due to the city's IT development.
Thane
The areas in Thane are recognized for their large and reasonably priced real estate buildings. Furthermore, these areas are well-developed and safe. They have the best municipal amenities, such as transportation, health care, education, and recreational facilities like parks, retail malls, and entertainment centres. With so much construction, you may expect a high return on your real estate investment in a few years.
Ahmedabad
Ahmedabad is ranked within India's top 20 smart cities due to its quality construction and luxury housing facilities. Ahmedabad has concentrated on the most promising neighbourhoods in each area, presenting current prices as well as predicted price increases over the next five years. As a result, real estate development has increased.
Hyderabad
Hyderabad is a city with a thriving IT sector. It is a city that sees a lot of overseas outsourcing, which means there are a lot of job chances here. This has contributed to an increase in city population, with city young viewing Hyderabad as an excellent place to invest in long-term residential real estate. Commercial real estate has risen in tandem with the booming IT sector. Hyderabad also has excellent public and civic amenities and infrastructure.
Vishakhapatnam
Visakhapatnam is the most populous and largest city in Andhra Pradesh, and it is the state's commercial hub and one of India's largest harbours. The city is appealing from a real estate standpoint, as it has the outstanding infrastructure and is home to a fast-rising IT industry. Traditionally residential regions are quickly becoming commercial zones, with a considerable concentration of commercial and financial services firms.
Investment in the real estate sector is a tough decision, and many factors are needed to be considered before making an upfront investment. Every place has a different essence, and you need to choose the best for making avail a real estate investment that suits your need. Myre Capital helps you reflect on your priority and assist you in selecting the best places to invest in real estate.