Real Estate
5 Things That Have A Big Effect On Plots In Pakistan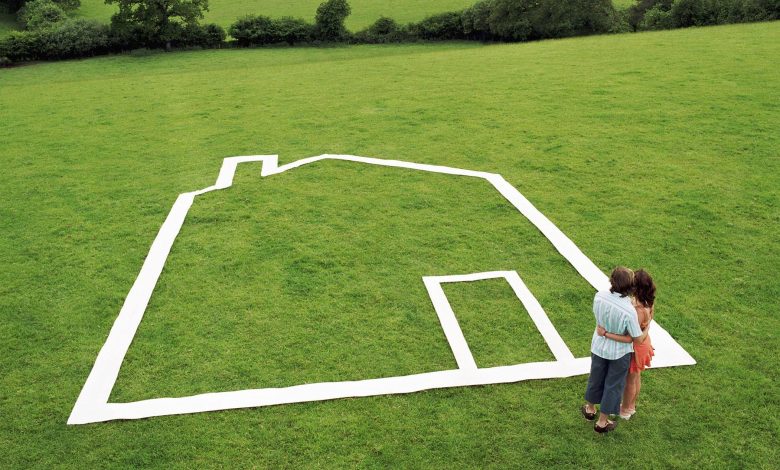 It doesn't matter if the land will be used for residential or commercial purposes; purchasing a plot of land. Investment is generally considered a better financial move than purchasing a property already built and ready for occupancy. Making such a significant purchase may be a nerve-wracking experience for anybody, but particularly for first-time buyers. Fret not! You may rely on us to assist. This blog examines the primary elements contributing to the overall value of plots in Pakistan. You will be able to make an educated choice with the assistance of this little checklist. Have a peek.
5 Things that have a big effect on plots in Pakistan
Several factors determine the value of plots, and each one contributes uniquely. Before you commit to any agreement, you need to consider all that was just discussed seriously.
Location and Ambient Conditions
Aspects
Amenities within the Neighborhood and Concerns Regarding Safety
Transportation and establishing a physical framework
Development Work
Let's learn more about these different elements, shall we?
Location And Environment
Regarding establishing the value of a property in Pakistan, location is one of the most important factors. It should be located at a great location, such as liberty lands by union developers is located at a great location.
When determining the value of a parcel of land in Pakistan, location is undoubtedly one of the essential criteria. Investing in real estate located in or close to the heart of a city will certainly provide you with a higher return on your money than purchasing a piece of land on the outskirts of the city.
The value of a parcel of land may also be subject to large shifts due to environmental factors. People who invest in residential plots typically like a tranquil setting, which is not the case with investors. Who invest in commercial properties, as these investors prefer to make their investments in a more commercially active region.
Property Features
Every plot, whether residential or commercial, has one or more characteristics that contribute to determining its worth in the property market. Take Karachi as an example; in this mega port metropolis, the price of a plot. A corner or a west-open site is typically greater than in other locations. Similarly, each city in Pakistan has its own set of criteria that can be used to assist in determining the value of a particular property.
Neighbourhood Amenities And Security
People are more likely to put their money into home developments that provide a safe environment and adequate community amenities.
Plot prices in Pakistan can be considerably impacted by their proximity to many amenities and locations, including markets, shopping malls, parks, schools, universities, and healthcare centres.
People prefer to live closer to schools and universities to reduce the amount of time they spend commuting. The same principle applies to medical facilities. The presence of high-quality medical facilities in the surrounding area may cause an increase in the value of your land.
When a parcel of property in a city is located in a central location. It is typically surrounded by business centres and entertainment activities. Both of which have the potential to result in an increase in the land's value as real estate.
Transportation And Infrastructure
Plots of land in Pakistan are valued based on various variables, some of which include access to various modes of transportation. According to the prevalent real estate trends in Pakistan, the property's value immediately increases if it is close to a well-travelled expressway. This provides residents with easier access to various forms of public transportation.
The pricing of plots in Pakistan is also significantly influenced by the development of the country's many forms of physical infrastructure. Taking the example of Ring Road in Lahore, for example, this project has had the effect of greatly increasing. The value of the real estate in the areas immediately adjacent to the road. Ring Road Lahore and other signal-free corridors provide good transport linkage. Which adds to the convenience of life for people living in the surrounding neighbourhoods. Because of this, the prices of land currently available in the neighbourhood typically go up.
Development Work
Land value in society generally grows as a result of development work. The ongoing development projects in society are another factor contributing to the increase in the prices of plots in that society.
The closer a society reaches its goal, the higher the value of its real estate will become. Appraising land in Pakistan's real estate market often works according to this approach, which is considered standard. Plots in Bahria Town Karachi are available for purchase at a lower price. Than plots in Karachi's Defence area, a residential community that provides full-fledged living facilities. This is because Bahria Town Karachi is still in the process of being developed.