Real Estate
Pakistan's real estate sector entices  international property development
sector entices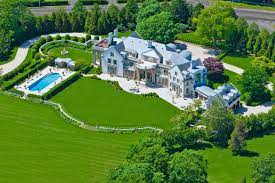 The availability of solid infrastructure in major cities, new investment channels encouraged by the government, and enticing returns all attract local and international investors to Pakistan's real estate business.
Furthermore, the present administration is dedicated to providing a variety of investment channels as well as a secure and hospitable environment to attract foreign investors. This is what attracts international investors to Pakistan's real estate business, who rush to see it for themselves and like to invest there.
You may also like to learn about the Eighteen Islamabad housing society.
Samana Developers is planning a multibillion-dollar investment in Pakistan's real estate market:
A prominent and established real estate development business from Dubai has struck a contract to enter the Pakistan real estate market, spurred on by incentives and a secure environment. Samana Developers is planning to invest billions of rupees in the nation and has already signed a deal.
Samana Developers and H&S Developers have inked a collaboration agreement:
The Dubai-based developer has entered into a crucial collaboration agreement with H&S Real Estate developers in Pakistan, with the goal of bringing revolutionary improvements to the country's real estate market.
The cooperation, according to the majority of real estate has opened up new vistas for Pakistan. It will also open doors for overseas investors seeking new investment opportunities.
Emirates Developers – A new development firm has been established:
The agreement has resulted in the formation of "Emirates Developers," a new real estate development business in Pakistan that will oversee the parent companies' activities in the nation. Emirates Developers is believed to be building mixed-use resort-themed communities in Pakistan's tourism hotspots while adhering to international construction standards.
At the event, Pakistan's Counsel-General in Dubai was present:
The agreement was signed in the presence of Hassan Afzal Khan, Pakistan's Counsel-General in Dubai, who praised the achievement. "It is a wonderful time for all of us and for the Pakistani community in Dubai because we are witnessing a double success storey of Samana Developers and H&S Real Estate going to be reproduced in Pakistan," Hassan Afzal Khan remarked, praising Pakistani real estate developers. I think that the two well-known real estate businesses' ideas would set a new standard in Pakistan's real estate market and attract much-needed investment to our country. In my capacity as a member of the Pakistan delegation in the United Nations, I am writing on behalf of my colleagues.
For overseas entrepreneurs, Pakistan's real estate business is enticing:
Saman Developers is known for being one of the top 20 real estate development businesses in the UAE, having an established track record. Before the Dubai-based developers, another globally renowned property development business, Surbana Jurong (SJ), Islamabad's Master Planner for the Capital Smart City, had showed faith in Pakistan's real estate market.
What can Pakistan expect from Emirates Developers?
Emirates Developers will build a collection of high-end resort-style apartments and fully-serviced homes that will include one, two, and three bedroom apartments, hotel suites, and penthouses.
These developments will be built to the greatest standards and will include world-class amenities such as 24-hour concierge services, on-demand housekeeping staff, fine dining options, rooftop restaurants, sports courts, gyms, swimming pools, children's play spaces, and 24-hour security and monitoring.
The first huge project will be unveiled soon in a tourist destination in Pakistan, with more specifics to follow. At the start of 2022, Emirates Developers is anticipated to conduct a news conference in Islamabad, Pakistan. The bulk of real estate specialists are eagerly awaiting project specifics.
Foreign investment in Pakistan's real estate sector:
Many people make the error of conflating real estate and property. Property, unlike real estate, contains both mobile and immovable goods, whereas real estate only includes immovable property.
Vehicles, clothes, and other tangible goods, as well as stocks, government bonds, and other investments, are examples of personal assets. Real estate, on the other hand, is physically and legally irrevocably linked to the ground, and includes all ownership rights as well as the rights to buy, sell, lease, and enjoy the property. Real estate includes residential, commercial, and industrial assets.
The real estate development industry is worth between $300 and $400 billion. The sector has experienced a spike in international investment as a result of the government's relaxation of restrictions. Pakistan is a vital strategic and geographical hub for the global economy's future.
As a result, we see many different industries merge in Pakistan. These industries include real estate and construction, transportation and logistics, energy and power generation, and agriculture.
China is said to have invested over $87 billion in Pakistan's economy, a figure that is expected to rise rapidly in the future. Many significant international companies are increasingly investing in Pakistan's real estate industry, including a recent US$ 3 billion MoU signed by a Saudi Arabian company.
Pakistani real estate is now available for international investment. The $51.5 billion China-Pakistan Economic Corridor is now being built, and its benefits will trickle down to the real estate market.
The country offers a high potential return on investment for international investors looking to diversify their portfolios. As the real estate business becomes more transparent and supervised as a result of the new tax legislation, overseas investors will continue to pay close attention.
Foreigners living in Pakistan are sometimes deterred from renting or acquiring property because they must go through a lengthy and inefficient process that might take months to complete. In the next article, the process is explained in detail, as well as why the government has to make it easier in order to promote foreign investment in Pakistan's real estate market.
Foreigners who wish to rent or buy property in Pakistan must complete the following documentation and submit it to the Pakistani government.
Author Bio
Muhammad Junaid is senior Analyst, and Search Engine Expert. Extensive experience being an IT Manager in Park View City Islamabad. Work for years with local and international enterprises. Also, represent well-known brands in the UAE.
Read More: PROFITABLE COMMERCIAL PROPERTY INVESTMENT IN PAKISTAN