Fashion
Best Concealers and Color Corrector Brands in Pakistan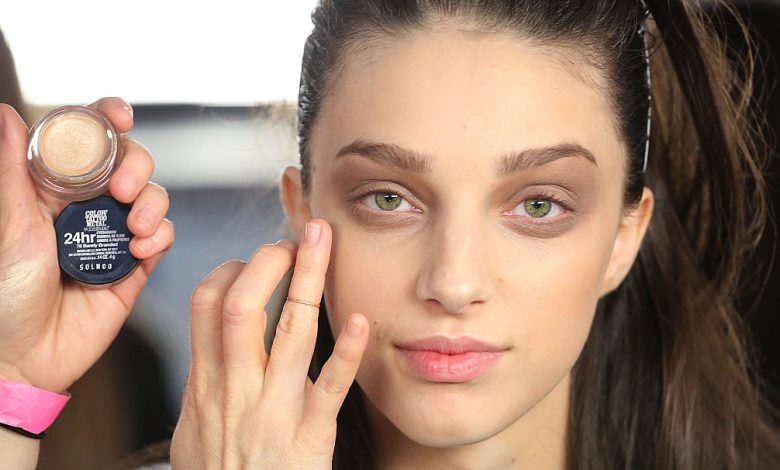 A concealer or color corrector is an important aspect of any full makeup look. However, many people struggle to find the concealer or color corrector that suits their skin tone and is of high quality. Since online makeup shopping in Pakistan can be challenging, as there aren't many reliable online cosmetic stores. In this article, we have covered a wide range of concealer or color corrector brands in Pakistan.
Choosing Concealer According to Your Skin Type
There are four major types of concealers available. You have to choose wisely depending on your skin type. Below are the most common types of color concealers.
Liquid Concealer:
Liquid concealer products are versatile and adaptable in their concealing job so you may build coverage according to the intensity of dark spots. It can provide sheer to full coverage without feeling heavy or cakey on the skin. Liquid concealers are available from almost every cosmetics company. They come in a wide range of colors that you may match to your skin tone. A liquid concealer will work best for you, regardless of your skin type. Professional makeup artists in Pakistan, on the other hand, recommend liquid formulas as the finest concealer for oily faces.
Color Corrector:
The purplish under-eye dark circles are impossible to conceal with ordinary liquid or cream concealers. Even a full coverage concealer won't disguise it, and the under-eyes will seem grey. As a result, you'll need to use these concealers to color correct it. Color concealers come in a variety of colors for color correction. Orange, purple, yellow, green, brown, and other colors are included. Dark circles, pimple scars, dark patches, and hyperpigmentation are generally concealed with yellow and orange concealers. These concealers should be added to your makeup inventory if you have deep defects.
Stick Concealer:
Stick compositions are a good choice if you have sensitive or dry skin. They provide comprehensive coverage while remaining light on the skin, concealing every mark, blemish, or spot. They can give a glass-like sheen by seamlessly blending into the skin.
Cream Concealer:
Because of the rich, thick, and creamy formula and deep pigment, a single smear conceals every scar. Because they offer a modest amount of moisture to the skin, they are suitable for normal to dry skin. However, you should avoid using a cream recipe on mature skin because it may promote fine line creasing.
Top Picks for Best Concealer Brands in Pakistan
Everyone has distinct priorities and criteria when it comes to purchasing the best concealers online in Pakistan. Some people merely want the affordable inexpensive concealer in Pakistan, while others require the most coverage. We've got something for everyone to help them make a decent online purchase. We consulted experts to find the best concealer brands in Pakistan with the greatest formula for various difficulties.
LA Girl PRO Conceal HD
If you're looking for a concealer that's both inexpensive and effective, LA Girl will be a great addition to your makeup collection. This concealer has a creamy, lightweight consistency with excellent coverage and is crease-resistant. This product's formulation is designed to effectively conceal fine lines, wrinkles, blemishes, and a variety of other skin flaws. The brand also provides a large selection of colored correctors that may be used under conventional concealer to disguise specific hard skin flaws. For example, the green corrector can be used to neutralize redness, while the orange corrector can be used to mask obstinate dark spots.
Available Shades
The nicest part about this product is that it comes in a number of colors, so each Pakistani girl will be able to choose one that she likes. Warm Sand, Ivory, Almond, and Dark Cocoa are some of the colors available.
Makeup Revolution Conceal & Define
This concealer is a fantastic and economical product with a creamy consistency that is ideal for concealing skin discolorations. It also has a brightening effect and gives the skin a lovely glow. It contains a lightweight, high-coverage composition that doesn't settle in small wrinkles or pores and doesn't exaggerate them. It contains a long-lasting, powerful pigment that may also be utilized to contour and define your facial features. The applicator that comes with this concealer is specifically designed to apply the product evenly and smoothly across the skin.
Available Shades
Conceal & Define by Makeup Revolution is available in 25 various hues, each of which is tailored to a certain skin tone and undertone. C12 is used for medium/dark skin tones with a neutral undertone, whereas C10 is used for medium skin tones with a golden undertone.
NARS Radiant Creamy Concealer
NARS Radiant is an award-winning concealer that is well-liked by celebs and makeup artists alike. This concealer's creamy composition gives good coverage and efficiently conceals even the darkest and most obstinate of skin flaws. The product has a lovely luminous sheen that looks really good in photos. This concealer's herbal twist helps to decrease redness while also firming, hydrating, and strengthening the skin by assisting the skin barriers in retaining moisture. The concealer is a little pricey, but it's well worth it for the amazing results it provides.
Shades Available
NARS Radiant Creamy Concealer is available in two sizes: normal and tiny. Both of these sizes are available in a number of colors. Tiramisu, Ginger, Vanilla, and Biscuit are just a few of the hues available.
ELF Beautifully Bare Lightweight Concealer Stick
If you have clear skin with scarcely apparent dark circles and fine lines, you can use this fantastic product to achieve the perfect finish. It evens out your skin tone without making you look like you're wearing makeup. It's also a great option for everyday looks. The concealer has a natural finish and is infused with Vitamin E and kaolin clay, two ingredients that give the skin a healthy glow.
Shades Available
This concealer comes in four different tones, all of which are extremely different from one another, so most Pakistani females will be able to find one that suits them best.
NYX HD Photogenic Concealer
NYX is a makeup brand that has been increasingly popular in Pakistan in recent years. Social media personalities frequently endorse the brand. This concealer's composition efficiently conceals discolored skin, blemishes, and fine wrinkles while not seeming cakey. It produces a natural-looking finish, and you can be confident that you will look stunning in photographs after using it.
Shades Available
Caramel, Fair, Glow, Nutmeg, and Cappuccino are just a few of the hues offered in this concealer. Three colored correctors are also available for certain skin flaws.
Bottom Line
All of the concealers mentioned above are effective, inexpensive, and widely available and are considered the best concealer brands in Pakistan. Each one has its own set of advantages and is appropriate for various skin types and requirements. Choosing a concealer that maintains your skin looking natural and lovely is always a good idea.
Read More: Selling Your Online Course