Fashion
5 MAKEUP PRODUCTS THAT ARE WORTH THE INVESTMENT
With the changing times, the outlook on the makeup of the world has also evolved that too for the better. Earlier, only women used to put on makeup products to look more beautiful while today makeup is more generic than gender specific. Makeup is a powerful source of boosting self-confidence and overcoming an inferiority complex. It is a medium to enhance the appearance of your natural skin.
For the days when you want to look minimal to your glam-up show, makeup can help you be what you like. Whether you are going to work, a party, or staying at home, there are a few makeup products that we put on daily. We acknowledge your effort and passion for makeup, thus, bringing to you 5 makeup products that are worth the investment.
Unmissable makeup products to add to your vanity
Makeup includes a great variety of products but there are only a few that you require for a flawless base. As promised, we are all set to reveal to you the products that are a must-have for every makeup enthusiast. These products are a total game changer. So, what are you waiting for? Invest in these unmissable makeup products and add to your vanity.
Primer: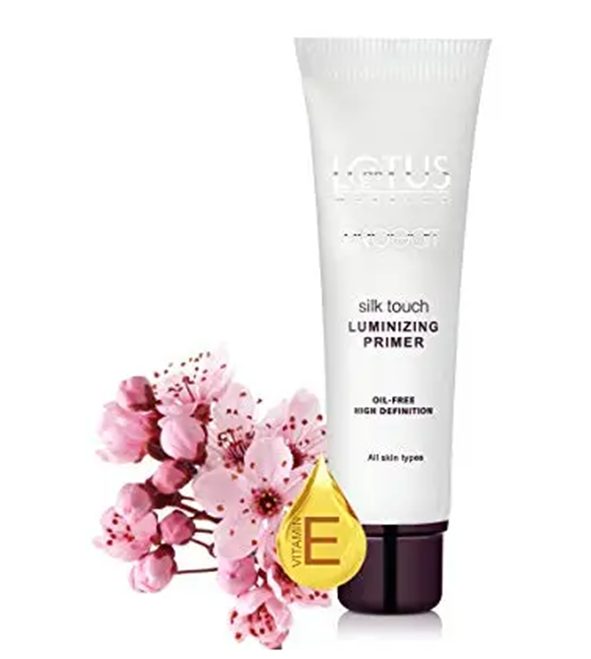 A primer adds an invisible layer to your skin while allowing the makeup to seamlessly blend into your skin. Most people apply the makeup primer below their eyeshadow, foundation, lipstick, etc. One should use a primer at the last step of the skincare regime and just before putting on the makeup. Primers are more like insurance for makeup as they prepare the skin by smoothing, concealing, and protecting. The primary function of a is to prolong the wear of your makeup by offering a perfect finish to your skin. Even, a lot of primers today also contain SPF, which keeps your complexion protected from UV radiation and adds shine.
Foundation: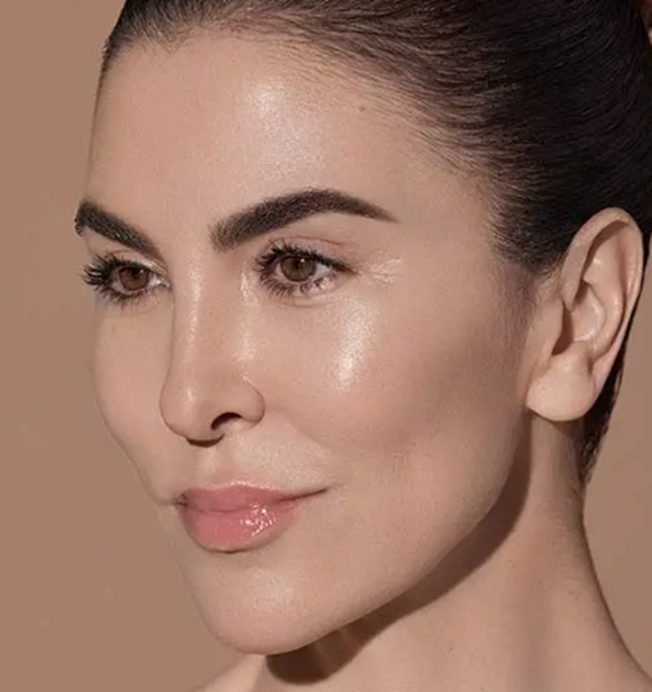 A foundation is the first product that you get introduced to as a makeup beginner. However, professionally we use a makeup foundation after applying the moisturizer to set a flawless base. From normal skin type to oily skin, there are innumerable types of foundations available but finding the right foundation for you could be a little tricky. So, to find the suitable foundation for your skin figure out your skin's undertone and you can locate the right one for you. Also, remember that some foundations help overcome skin concerns like dry skin, textured skin, dehydrated skin, etc.
Concealer: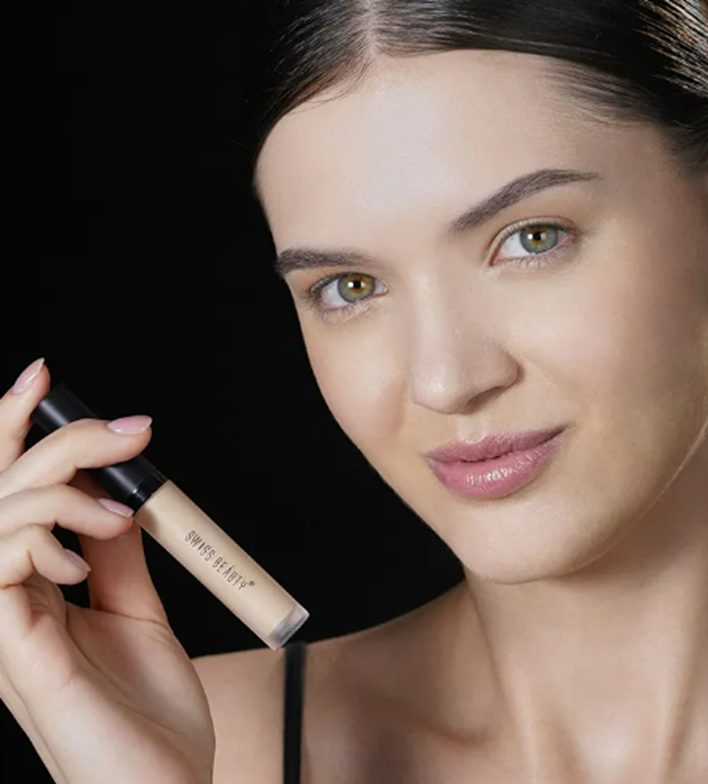 Putting on makeup is indeed an art and the number of steps included to get that flawless look gets so very tedious. More often to shorten the time consumed and the steps included, we cut on some products that may seem unnecessary to us. However, while doing the same, we omit using a concealer (a crucial step, not to be missed). Exposure to harmful climatic conditions- pollution, dust, dirt, poor lifestyle, and so on, has a great impact on the skin. They may lead to blemishes, scars, and dark spots. To hide the same, there rises a dire need for concealer.
Compact: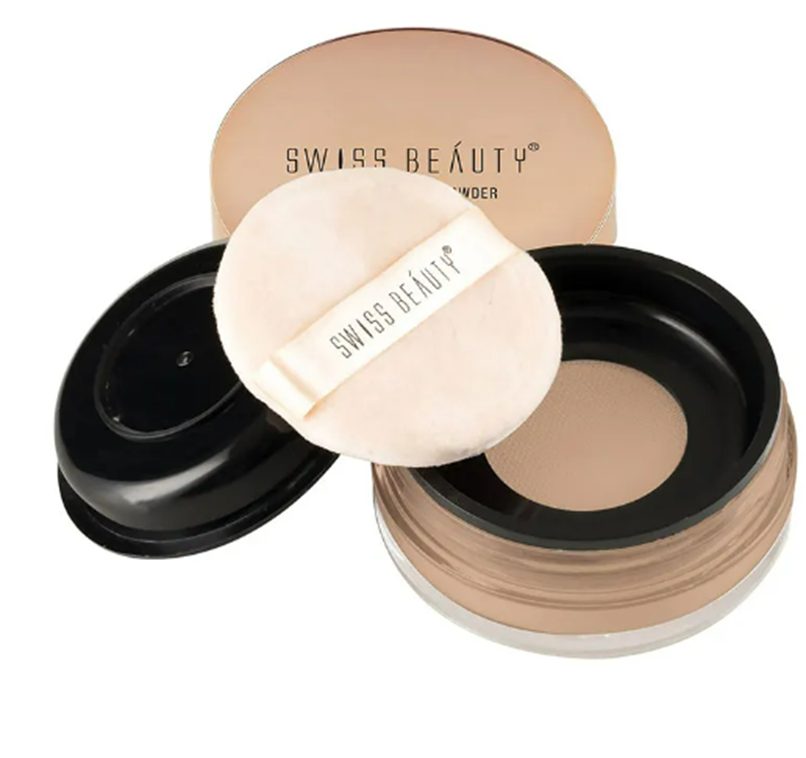 Well, who doesn't know what is a compact? A compact allows the makeup to stay in place. For each skin type, there is a different compact you can rely on. Nevertheless, the primary function of a compact is to prevent the makeup from budging or smudging. Whether you have dry, oily, combination, or normal skin; a makeup compact is something you cannot afford to miss when putting on makeup.
Setting Spray:
In order to extend the wear of makeup, one can sprinkle the skin (not just the face) with a makeup setting spray. It is a widely known fact that a makeup fixer can offer an even and more luminous texture. The setting spray does not clog pores like the setting powder and preserves your natural skin. As simple as it may sound, the finishing mist just gives your makeup charm and enhances your entire appearance. For people with dry or older skin, it is the finest solution for correcting makeup. Setting sprays frequently include moisturizing components that prevent the makeup from becoming crusty.
Read Also – 10 Best Setting Sprays for Long-Lasting Makeup
Conclusion:
You may be a beginner or a professional, but we bet with these five makeup products, you can create a ravishing look. Be wise in the selection of brands from which you opt for these products. Also, it is not necessary, that you have to buy all the products from the same brand. Thereby, wait no more! Get your makeup kit ready with the products mentioned above.
Apart from this if you are interested to know more about Mascara Hacks for Lush Lashes then visit our Fashion category.