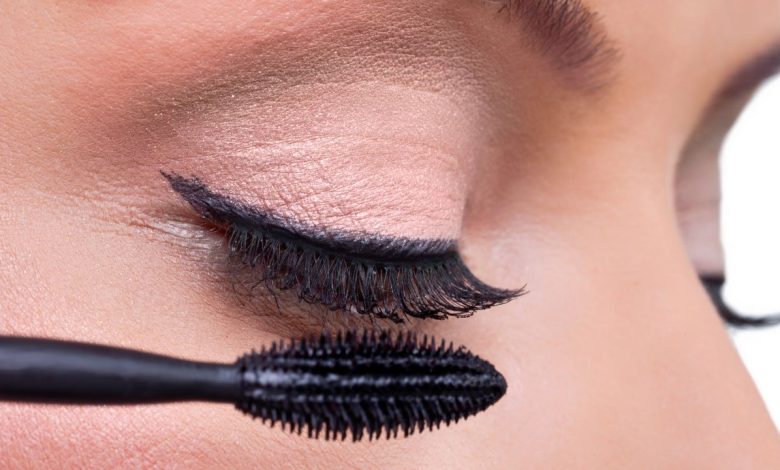 Mascara seems to be a game-changer in the makeup world. Many would even consider it a staple in your makeup bag. But like any other product, there are so many different types and formulas of mascaras on the market.
Mascara is a product that thickens and defines the eyelashes and may also colour, lengthen, or curl them, depending on the type. Modern Mascara has pigment to darken the lashes, polymer to coat individual lashes, preservatives to keep it fresh and thickening ingredients depending on the formula.
One thing to know about your lashes is their natural texture of them. If you have naturally thinner lashes, a mascara with a waxier formula is perfect for you. On the other hand, suppose you have naturally thicker lashes; a mascara with a water base and a thinner formula should be your go-to product.
Types of mascara formulas and mascara wands!
The thing about mascara is that there isn't a single type. Instead, several different formulas and a variety of mascara wands serve different purposes. Here are the types of mascara and mascara wands made for various purposes:
Lengthening Mascara
This type of mascara elongates your natural lashes. It's the best option to use for sparse lashes. Lengthening mascaras contain polymers made of nylon and rayon, creating long, dramatic eyelashes. You can build up the length of your lashes by adding more and more coats until you get the desired length.
Volumising Mascara
This type of mascara thickens and darkens the lashes. It doesn't necessarily add length for the dramatic effect like a lengthening mascara but instead a natural look. This mascara consists of a waxier formula to add volume to your lash hairs.
Waterproof Mascara
As the name suggests, waterproof mascara is a perfect option for summers, pool parties and long-lasting wear. It is the most popular type of mascara since it doesn't need to be reapplied or retouched during the day. It is also suitable for people with sensitive eyes that get irritated easily. Waterproof mascaras use wax and mineral oils to deflect fluids and moisture.
Curling Mascara
This type of mascara curls your lashes upwards and enhances the natural sweep of your lashes. In addition, it makes the eyes look bigger. The polymers in the formula help hold the curl of the lashes; hence an eyelash curler isn't needed.
Lash Defining Mascara
This type of mascara is an all-in-one solution that provides length, volume, and definition. It coats each separate lash and accentuates individual lashes. As a result, it creates the illusion of naturally long fresh lashes.
Mascara Wands
Now let's talk about Types of Mascara Wands. Remember, the mascara formulation only does 50% of the work. The magic lies in the wand:
Classic Comb Wand
It is the most common type of mascara wand. It adds length to the lashes and makes them look fuller as well.
Curved Wand
A curved wand comes with a curling mascara. Together with the formula and the wand, curl lashes without clumping. The product is mainly distributed to the centre of the lashes, making your eyes bigger.
Ball Tip Wand
This type of wand has a ball at the tip. It helps to reach the roots of the lashes without clumping. You can pair it with a volumising formula to get a natural lash look.
Hourglass Wand
The wand is shaped like an hourglass. It is helpful as the fine bristles add volume to the roots of the lashes while the hourglass shape distributes the product to the length of the lashes. However, it would be best if you ideally paired it with a lengthening formula.
Bottom Lash Wand
This wand is specifically for bottom lashes. It is much smaller in size and has fewer bristles which evenly applies product to your lower lashes and avoids clumping.
Tips to Use a Mascara
Now that the basics are clear.
Here is the right way to apply mascara to ensure it stays all day and you have the perfect lashes for any look! Here are a few simple tips and hacks to add to your routine:
Use a Lash Primer
Use a lash primer before applying any mascara or any other product to your lashes. It preps the lashes for mascara whilst conditioning and protecting them from dryness and breakage. It also separates the lashes, so the mascara doesn't clump.
Curl Lashes
To recreate the look of professionally done lash extensions, use an eyelash curler before applying mascara. Then, hold the curler to the lashes for 5 seconds for each eye. Also, remember never to use an eyelash curler after mascara, as it can break the lashes.
Wipe Wand Before Use
To avoid clumping and any product wastage, always wipe the wand before running it through your lashes. It ensures that the right amount of mascara is coating your lashes and gives you more room to build and experiment with the formula.
The Wiggle and Swipe
This technique has been tried and tested and yields the best result. Holding the wand at the root of the lashes, wiggle the wand from side to side to evenly coat the roots and give volume. Then gently swipe upwards through the length of the lashes to get beautiful, fanned out eyelashes.
Let Each Coat Dry
Especially if you're using a volumising formula, let each coat dry before applying a new one. Also, make sure that you remove any tiny clumps before a fresh coat goes on. It will give you long, lush lashes without clumps or smudged products.
You can find the right mascara online on our favourite website, Health & Glow. You can read genuine user reviews and find out what works for you.