Fashion
How to dress up in cowboy outfit?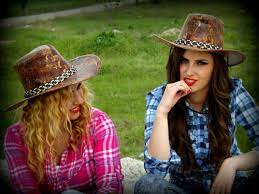 Today's fashion scene is full of trends, many of which are only here for a season. But one trend that is ever green is the western look. In fact, it has become more popular over the past few years. After all, who doesn't love a man in a nice pair of boots and a western style cowboy outfit? Cowboys are known to be tough, brave and rugged men. The cowboys represent the perfect example of masculinity and strength, on contrast, A cowgirl dress is a type of clothing that is worn by women and girls during the frontier period in American history that has the perfect touch of femininity, masculinity, and homey Southern charm. Cowboy outfit has been worn by many actors in movies and during their performances on stage and it has become very famous among all age groups of people. The cowboy outfit is one of the most popular outfits for a western themed party or event. You can check out FashionSaviour today to get the perfect cowboy outfit for Halloween or other themed party in affordable prices after applying discounts, coupons and avail of other discounted deals. The cowgirl dress consists of a skirt or jeans, and a vest with a shirt underneath. The dress is typically worn with a cowboy hat, boots, and spurs. Likewise, A cowboy outfit is typically a nice pair of jeans, boots, button-up shirt, cowboy hat and most importantly, a belt buckle. It can be a lot of fun to wear cowboy outfit and you can feel like you are in the Wild West. Dressing up in a cowboy outfit is a great way to honor the classical western image. Cowboy has been in the public eye for generations, so it's no surprise that they've made their way into popular culture. Here are some tips for what type of cowboy outfit you should wear to get the perfect Cowboy look:
Get a pair of denim jeans:
Basic cowboy outfit includes simple jeans, with straight legs or boot cuts which is comfortable. on the other hand, cowgirls can wear cutoff denim shorts or a denim skirt to get the pure western cowgirl look.
Dressup in a western shirt:
Go for a simple t-shirt or a long-sleeved buttoned shirt as the western people wear. Don't worry and just feel comfortable and look for a simple white shirt with a little embroidery on it with chest flap closed from one end. Make sure your roll up your long sleeves to the elbow.
Read More: How to style your Eid traditional dresses
Wear a western style cowboy hat:
Choose an old, worn in hat, whose shape has been formed only over years of hard and constant use. For cowgirls, you should try wearing a hat or go for bandana. Make sure the head wear's color matches that of your shirt. Keep the bow tied on the side of your head or tie the bandana behind with the hat.
Get a pair of boots:
One of the most identified elements of cowboy outfit is cowboy boots, the leathery boots. If you don't use boots for much more than walking down the street. Make your mind to buy it now. As you can find a wide range of Cowboy Boots for Women and Men online at affordable prices
Cowboy outfits are fun to wear and can bring out your inner cowboy. For the best results, it is important to choose a comfortable outfit that follows the basic guidelines we outlined above. We hope that these cowboy outfit ideas would help you create a great costume to win more compliments that you have ever received in your life.