Finance
Pre-Approval For A Credit Card? Here's What You Can Expect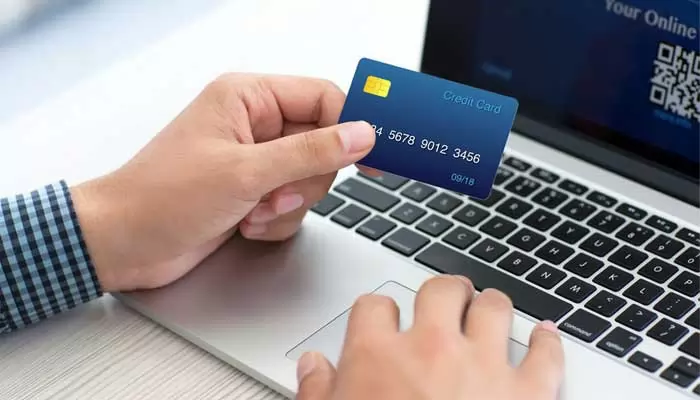 In this digital era, credit cards have become the preferred mode of payment for shopping, ticket booking and many other needs. Lately, the demand for a credit card has increased.
The Indian credit card industry has seen rapid development in the fiscal year of 2021. Even though many people have opted for UPI transactions, there is a 97% growth in the use of credit cards as it reached INR 7.7 lakh crores in 2021. This shows how credit cards have become more common due to convenience and other factors.
Nowadays, banks accept online credit card applications, which has made it easier to apply. However, sometimes it can be challenging to get approval for a card. 
Meanwhile, people often receive emails or messages notifying about the pre-approved credit card. Yes, many banks have started offering pre-approved credit cards to their account holders. This has made it convenient for users to get a credit card without hassles.There are credit cards for medical needs as well such as dental credit card.
Here is a guide for you about what you should expect when you have a pre-approved online credit card offer:
Let's begin with what a pre-approved credit card is!
Credit cards are a tool through which you can borrow money from the bank in exchange for an interest rate. When banks lend you money, they meticulously run background checks to ensure their money is in safe hands. So, the process of getting approval for a credit card is lengthy. However, banks tend to offer pre-approved credit cards to their existing customers, saving a lot of time for both. These cards do not need extra verification or documentation since the bank has already verified their customers' eligibility.
When you have an account in a bank, they already have basic information about you through which they can check your CIBIL score and creditworthiness. Banks already have done background verification regarding your address and identity.
Pre-approved online credit card offers are introduced to increase the banks' customer base as well, so they send newsletters and emails to eligible customers. Although there might still be some additional verification later, being eligible for one such card can undoubtedly reduce the overall hassle.
Here is a list of five things you can expect if you decide to consider applying for a pre-approved credit card:
Although this is a way to build a customer base for the bank, the pre-approved credit cards can help those looking for one! If you have decided to go for one such offer, keep in mind that the attractive offers listed in the initial email might have terms and conditions. Banks often tend to offer "lifetime free cards" or extremely low-interest rates so that people fall for them. However, these offers generally last for a limited period.
The "lifetime" free offer can be misguiding because banks generally wave off the annual charges only for the first year, which is also under certain circumstances. Credit cards have annual charges, and such offers are only there to attract customers.
The pre-approved credit cards can also affect your credit score. Remember that even though the bank has approved these cards, they can still hit your credit score. These pre-approved cards act like any other regular credit card and are easily provided as your bank already has your data. So, accept and spend wisely by keeping in mind your own needs.
Many additional services can be associated with these cards, and you can easily fall into those traps. Watch out for the inclusion of the additional service when you are applying for such a card. The banks tend to place them tactically so that people get confused and click on them without understanding their charges. So be aware of such online credit card offers, as users usually make this mistake. There can be tricky links to join other cards. It is advisable not to fall for unrealistic offers like lifetime free or extremely low-interest rates compared to the market rates.
You might need to submit some documents even if you are already considered eligible. These documents include
Identity proof (Aadhaar/Voter ID)
Resident Proof (Aadhaar/Voter ID)
Salary slips or similar as an income proof
PAN card
These documents will be verified again because banks are always extra careful about whom they choose as their potential customers to lend money.
So, if you are thinking about applying for one of these pre-approved credit cards, it is better to understand if you need it or not. There will be some commitments associated with them, just like any regular credit card, and if you think you can use a best credit card now, you can go for it! However, if you have no need, do not fall for unrealistic offers since they could be a scam. In India, several banks offer pre-approved cards, which are safe if you are cautious and know the deal!