Education
CA Final Exams 2023: VSI Secret Tips to Ace the Exams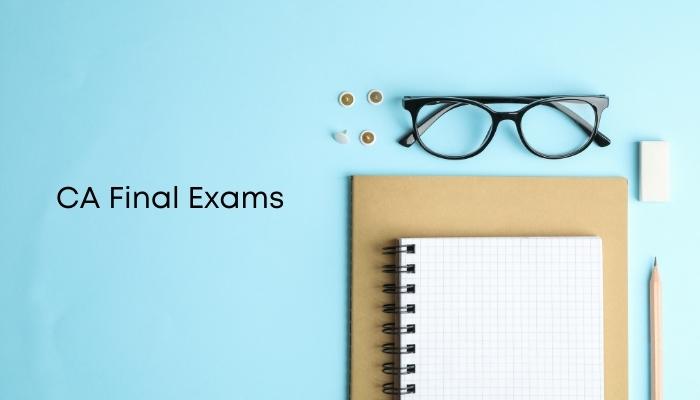 The CA Final is the last and most difficult level of the CA Course, and getting an All India Rank in the CA Final exams requires a lot of effort. Here, you have to study the huge syllabus and tough subjects.
Yes, the CA Final subjects are challenging and extensive. And students must start their studies from Day 1 if they want to ace the CA Final exams. If you focus on one subject, then you can master that subject. But when you have to prepare for a subject in addition to the other 7 CA Final subjects, then it gets challenging.
So, in this article, we'll tell you effective tips to prepare for the CA Final exams by VSI Jaipur. VSI also recommends all the students to join a CA Final coaching for preparation. Seeing the difficulty level of this exam, students will need teaching and guidance from the teachers.
Before moving on to the tips, let's first know the effectiveness of the VSI study tips and how their students performed in the exams.
VSI CA Final Result of May 2023
At VSI, All India Ranks are a tradition. VSI Jaipur is undoubtedly the best CA institute in India, with multiple ranks in its pockets every year. Have a look at the VSI success stories.
VSI Students Only
Total Students Appeared
164
Students Passed
133
All India Rank
7, 12, 13, 17, 31, 34
VSI results are proof that they deliver what they promise. After seeing such CA Final results, you might wonder, how can I prepare for the CA final exams like they did?
So, here are some study tips by VSI, which are a sure success mantra for any student. These tips will help you prepare a robust CA Final preparation Strategy.
VSI Study Tips for CA Final Exams
Check the VSI study tips and know how to prepare for the CA Final exams.
1. Avoid Purchasing Too Many Books
As students get ready for their CA Final exams, they usually spend a lot of money on books. Yes, reference books will be helpful in your preparation. However, many books will leave you in the dark and make you unsure of where to begin.
The ICAI study guides may be sufficient for preparing for the CA Final. Further, VSI provides study materials that professionals have selected after trend analysis of the CA Final question papers of previous years. They provide you with useful preparatory assistance when used as a whole. These study materials will also give you an overview of the CA Final exam pattern.
2. Practice Manual should be in your Tip
Since ICAI administers all CA exams, the CA Final papers often follow the format of the practice manuals. The ICAI capitalises on the fact that students typically study from the textbook while ignoring the practice manual for the exam. Do not ignore the practice manual while preparing for the CA Final exams.
3. Set Topics and Subjects in Order of Importance
Choosing what to read and what to omit is difficult because everything for the CA Final examinations is crucial. To cover the entire course material, nevertheless, is challenging. So, you must make a list of important topics and concentrate on them from each CA Final Subject.
Additionally, the ICAI views some topics as important and frequently includes them in CA Final question papers. Therefore, you should prioritize those chapters and topics. At VSI, we have already categorized the topics as per importance. This makes our students stay ahead and their syllabus is completed on time.
4. Make your Own Study Notes
The best way to revise before the exams are through your own hand-written notes. Students can make notes for the important topic after going through the CA Final papers to help them score well on their first attempt. VSI provides students with its notes but lays equal importance on self-made notes.
5. Stay Updated with the Amendments
Hard work and study alone won't help students pass their exams. Students who want to pass the CA Final exams in their first attempt should stay updated on laws such as corporate law, DT, and others because failing to do so will have an immediate negative impact on the main exam.
VSI provides its students with updated study materials and amendment handouts. This helps VSI students focus more on studying rather than worrying about the amendments.
6. Practice with the Mock Test Papers
Many students fail in CA because they lack the confidence to take the real exam and experience exam anxiety. However, toppers find that mock test papers are their true best friend before tests.
Students must therefore prepare CA mock test papers every day leading up to the exam if they want to do well on it. Students lack paper presentations or managing their time and such mock tests help in identifying them. VSI provides personal guidance to students to perform better in mock tests and secure good marks in the actual CA Final papers.
7. A Minimum of Three Revisions
Students must review the course three times before the exams if the student wants to pass them on their first try. Considering that a wise man once remarked, "Practice makes men perfect." Therefore, VSI completes the course well in time and gives sufficient time to students for multiple revisions.
ICAI will soon release the CA Final exam dates for the Nov 2022 attempt. So students are advised to update their CA Final preparation strategy according to the timetable.
CA Final Study Pattern of VSI Jaipur
The two fundamental tenets for passing the CA tests are diligent study and appropriate instruction. Any serious student will always put forth the effort, but inadequate guidance will cause him to falter.
With VSI, students may realise their aspirations and never feel that they are lacking in assistance. VSI understands the CA Final exam pattern very well and hence has designed its study pattern accordingly.
VSI Jaipur Study Pattern For CA Final Exams
| | | | | |
| --- | --- | --- | --- | --- |
| | Jaipur Centre | Other than Jaipur Centre | Online Classes(Study at your Home) | Expected Role in CA Results |
| (i) Classes | Face to face | Recorded | Recorded | 10% |
| (ii) Mock Test | Conducted | Conducted | Conducted | 40% |
| (iii) Personalized Guidance | Provided Via Telephone | Provided Via Telephone | Provided Via Telephone | 50% |
Decoding the VSI Study Pattern
As it is clear from the table, VSI lays great emphasis on mock tests and personal guidance. Regular classes only contribute 10% to a student's results. Also, VSI doesn't unnecessarily stretch the classes and wastes the crucial time of the students. Hence, the syllabus is completed on time.
VSI follows the ABC Analysis technique. In ABC Analysis, most preference is given to chapters from where questions are frequently asked. Then come chapters of less importance and at last chapters, with rarely asked questions are kept. Even if a student prepares the chapters kept in the category A and B, he can very easily clear the exam.
To determine where a student is making mistakes and how much improvement is needed, mock tests are crucial. Mock tests assist in monitoring your preparation and identifying where you are making mistakes. Tests also make it easier to comprehend the format of the CA final exam. When taking a test like the CA Final, individual supervision is crucial.
Each student is unique, and they each have their own methods of learning. As a result, getting the right advice is crucial to passing the test and dominating the CA Final. A group of counsellors at VSI provide guidance to their students in accordance with their performance.
Read More: Exam Tips: How to Score Good Marks in Your Exams 2022
Conclusion
So, these are the study tips by VSI to prepare for the CA Final exams. As is evident from our discussion above, VSI follows a 3-step Sure Success strategy where students are taught, judged on the basis of mock tests and provided guidance for their betterment. Hence VSI is determined to make you a rank holder in your CA Final exam. If you have the same dream then here is your chance. Join VSI today and come one step closer to your dream.