Business
Aadhaar Card Enrolment Centers in Noida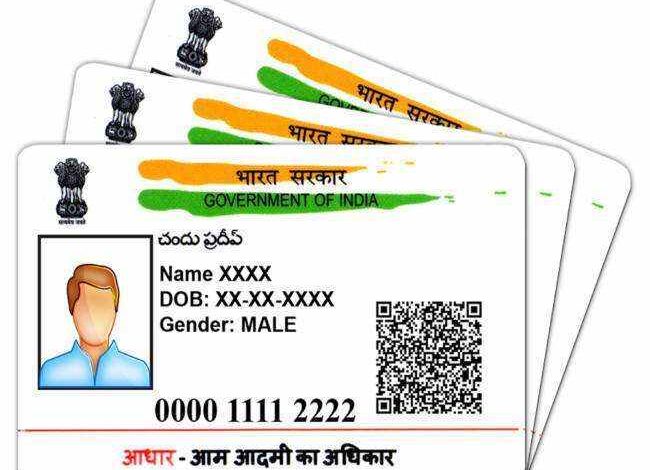 The Aadhaar number, a unique identifying series, is updated by the Unique Identification Authority of India. In addition to being the most intensive database-building exercise, this represents the greatest global collection of demographic and biometric data. Here, a centralised database has all of the registered citizens' information. The Aadhaar card is used to verify both identity and address. Additionally, connecting the card to your bank account, phone number, and other accounts is required. One must register their mobile number with Aadhaar in addition to using a variety of online services. To enrol in the UIDAI, one can go to any of the Aadhaar Enrolment Centers in Noida.
Details that you need on the Aadhaar Enrolment Centres in Noida:
For the aim of Aadhaar registration and other similar services, several centres have been established throughout Noida.
Any of these locations accept Aadhaar application submissions.
The form is available in the enrollment centre or online.
When submitting this form, one must provide their address, identification, and age as verification.
After this form has been completed, a record-keeping fingerprint and iris scan will be made.
A picture is taken to be printed on the Aadhaar card.
The applicant receives an acknowledgement slip with your Aadhaar enrolment number written on it once the procedure is complete.
This number is quite helpful in monitoring the progress of the application.
There are numerous Aadhaar Enrolment Centers operating in Noida to provide customers with a variety of Aadhar card-related services.
The official UIDAI website can also be used to find Aadhaar Enrolment Centers in Noida.
List of Aadhaar Enrollment Centers in Noida
The following are some of the most well-known Aadhar Enrolment Centers in Noida:
| | |
| --- | --- |
| BANK | ADDRESS OF CENTRES |
| Dena Bank | Sector-51 Noida, Gautam Buddha Nagar, Noida, Uttar Pradesh – 201301 |
| State Bank of India | H-1A/39, Noida, Sector 63 Noida, Branch Gautam Buddha Nagar Noida, Uttar Pradesh – 201301 |
| State Bank of India | Sec 31 Noida, Gautam Buddha Nagar, Noida, Uttar Pradesh – 201301 |
| State Bank of India | Block-F, Commercial-02 Sector 50, Gautam Buddha Nagar, Noida, Uttar Pradesh – 201301 |
| Indian Bank | Gamma 1, Greater Noida, Gautam Buddha Nagar, Rampur Jagir, Uttar Pradesh – 201306 |
| Axis Bank Ltd | Sector 78 Noida, GH1B, Aditya Urban Casa Shop No 1 Sector 78 Noida, Gautam Buddha Nagar, Noida, Uttar Pradesh – 201301 |
| IndusInd Bank | Gaur Grandeur, Sector 119, Gautam Buddha Nagar, Noida, Uttar Pradesh – 201301 |
| Axis Bank Ltd | Sector 78 Noida, GH1B, Aditya Urban Casa Shop No 1 Sector 78 Noida, Gautam Buddha Nagar, Noida, Uttar Pradesh – 201301 |
| IndusInd Bank | Gaur Grandeur, Sector 119, Gautam Buddha Nagar, Noida, Uttar Pradesh – 201301 |
| HDFC Bank Ltd | B-1/51 & 60, Sector 50, Noida Gautam Buddha Nagar, Noida, Uttar Pradesh – 201301 |
| Axis Bank Ltd | Noida Sector 119, Ground Floor, Hall No.10A, Gaur Grandeur Noida, Gautam Buddha Nagar, Noida, Uttar Pradesh – 201301 |
| Allahabad Bank | Sector-51 Noida, Gautam Buddha Nagar, Noida, Uttar Pradesh – 201301 |
| Bank of India | Sec-51 Noida, Gautam Buddha Nagar, Noida, Uttar Pradesh – 201301 |
| HDFC Bank | Noida Sector-63, Gautam Buddha Nagar, Noida, Uttar Pradesh – 201301 |
| Andhra Bank | Noida Sec-18, Gautam Buddha Nagar, Noida, Uttar Pradesh – 201301. |
| Catholic Syrian Bank | Noida Branch, B1 A/6, Commercial Market, Sector-51 Noida, Gautam Buddha Nagar, Noida, Uttar Pradesh – 201301 |
| Aadhar Centre | Sec-16, State Bank of India, Gautam Buddha Nagar, Noida, Uttar Pradesh – 201301 |
| Axis Bank Ltd | Sector 78 Noida, Gautam Buddha Nagar, Noida, Uttar Pradesh – 201301 |
| Axis Bank Ltd | Ground Floor Hall No.10 A, Gaur Grandeur Sector-119 Noida, Gautam Buddha Nagar, Noida, Uttar Pradesh – 201301 |
| Allahabad Bank | Noida 31, Mandir Masjid Road, Gautam Buddha Nagar, Raghunathpur, Uttar Pradesh – 201301 |
| Punjab National Bank | Surajpur, Gautam Buddha Nagar, Malakpur, Uttar Pradesh – 201306 |
| The Nainital Bank | N-26 Noida, Gautam Buddha Nagar, Noida, Uttar Pradesh – 201301 |