Finance
6 Must know Factors that Affect your Home Loan Interest Rates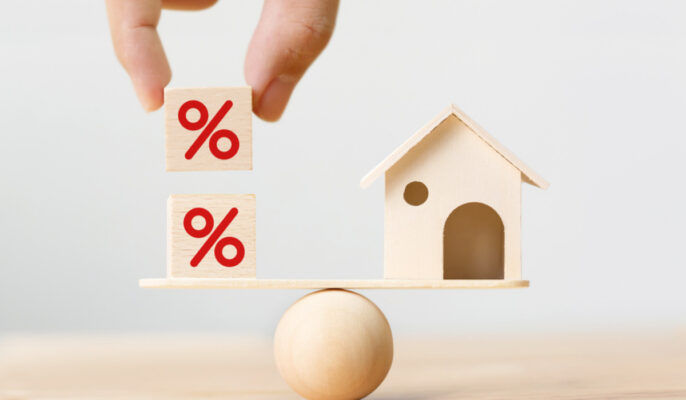 Lending institutions consider several factors, such as credit score, tenor, etc., while deciding the interest rate of a home loan. If individuals are aware of these factors, they can pocket their financial deals at a more profitable rate. Resultantly, it will reduce their interest outgoes significantly.
So, know about these six influential factors impacting home loan interest rates.
Factors affecting home loan rate
Here are the 6 most crucial factors affecting the interest rate applicable on a home loan:
Lending agencies select external benchmarks to decide their base interest rates. To decide this rate, most of these lenders follow MCLR (Marginal Cost of Funds based Lending Rate). However, the RBI has mandated other external rates, such as repo rate and market rate set by FBIL as the base for the interest rate.
Different benchmark rates may have dissimilar figures, and further, they also fluctuate on a time-to-time basis. Therefore, home loan rates vary according to the external rates that the lender has fixed as a base.
A credit score reflects the creditworthiness and credibility of a person. Therefore, lending institutions give much attention to this factor while deciding the interest rate.
A CIBIL score above 750 indicates that an applicant has a positive loan repayment track record. Consequently, he/she gets the loan at a lower interest rate than an individual with a lower CIBIL score.
The loan amount is also one of the major factors that impact the interest rate. Generally, lending agencies have different slabs of loan amounts, and they fix the rate according to that. If individuals take a higher amount, lenders' risk also elevates. So, they compensate for this risk by increasing the interest rate.
The tenor can significantly influence the home loan interest rate. A longer tenor generally comes with a higher interest rate and vice versa. It is because lenders have to wait for a long time to get all their premiums back. However, a shorter tenor means borrowers need to pay a higher EMI. So, before determining this loan tenor, customers must assess their repayment capabilities.
Types of home loan interest rate
Borrowers can select home loans at both fixed and floating interest rates. Advanced financial credit at a fixed rate enables individuals to repay their loan amount by giving pre-determined EMIs periodically. However, this comes at a higher rate for being a risk-averse option.
However, housing loans at a floating rate are volatile. It fluctuates according to the market situation. Lenders levy less charge as borrowers take most of the risk in this type of loan.
Job profile of individuals
Lending companies distinguish individuals' professions while determining the interest rate on housing loans. They decide a low-interest rate for the salaried employees rather than self-employed individuals. Moreover, among salaried individuals, those working in the government institutions and PSUs get maximum favour.
So, individuals in need of a home loan should consider these factors while making their deal with lending organisations. They also should know the home loan processes in India to stay aware of every aspect.
Additionally, after fixing the interest rate, borrowers should have an idea about the EMI amount and the number of EMIs. They can easily discern these using the housing loan interest calculator available online. It is because there are several benefits of calculating these EMIs before getting home loans.
Furthermore, various lending institutions in India extend pre-approved offers to borrowers on financial products, such as loans against property and home loans. Individuals can make their application process quicker by going through this option. They are required to submit their names and contact information to check their pre-approved offers.
Thus, borrowers can make suitable financial decisions by considering these six influencing factors of home loan interest rates. In addition, they can prepare themselves psychologically for the associated risks and benefits with this monetary decision.
Apart from this if you're interested to know about Everything You Need to Know About Bad Credit Home Loans then please visit our Finance category.