Technology
What Is Big Data Analytics and Why It is Important?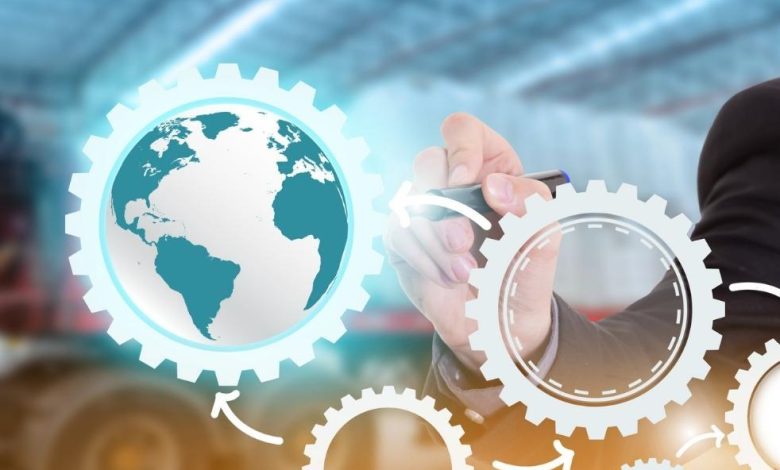 If there's one thing that's indispensable to businesses today, it's data. Businesses across various industries rely on continuous technological advancements and initiatives to make strategic decisions. They use "Big Data" to predict and evaluate trends and adapt accordingly.
Big data isn't a new concept. It's been around for several years, and companies have been using big data to enter and dominate local and international markets for years. But what exactly does the term mean? Simply put, big data refers to the vast amount of structured and unstructured data that requires advanced storing, processing, and analyzing techniques and methods.
Today, data looks quite different than it did a few decades ago. With digital advancement and transformation, we now have different forms of data sources. We also have an abundance of data available in multiple formats. This makes data analytics imperative. Let's take a closer look at what big data analytics entail and why companies need to customize big data-based research tools to succeed in their respective industries.
What Is Big Data Analytics?
Big Data analytics is the complex process of extracting meaningful insights from databases, such as market trends, hidden patterns, customer preferences, and other unknown correlations. It involves examining broad and diverse data sets to uncover new information and gain useful insight into the industry. Think of it as an advanced form of data analytics involving predictive models, complex applications, and statistical algorithms.
The advanced big data-based technology available today makes it easier to analyze pretty much any kind of dataset. It's a lot more efficient than traditional business intelligence tools and helps businesses make highly informed (and thus, highly strategic) decisions. Big data analytics uses automated procedures and tools to gain and share valuable insights, making it a crucial part of an organization's growth and success.
How Does Big Data Analytics Work?
So, how does big data analytics work? The process relies on a diverse range of strategies to explore datasets and acquire relevant insights. For instance, modern data mining techniques may be used to examine large datasets and analyze the information. This is a process in which large batches of data are studied to identify key patterns. Advanced software is used to process and analyze data and discern trends.
Data mining is usually paired with knowledge discovery in databases (KDD). The latter is a process in which data management techniques are used to extract useful information from the datasets at hand, including distributed and parallel datasets.
Big data analytics also uses advanced artificial intelligence (AI) technology to study datasets. For instance, artificial intelligence can be used for deep learning (DL), natural language processing (NLP), and machine learning (ML).
The idea behind big data analytics is to produce quick results and update them periodically. As new data is collected, more information is added to the existing data bank. Big data analytics aims to keep up with the current insights and trends through automated tools and procedures.
Why Is Big Data Analytics Important?
We've touched on what big data analytics does and how it works, but what makes the process so crucial for organizations across various industries? When you choose to use customized big data-based research tools for your business, you get the following benefits:
Reduced Costs
Big data analytics includes data storage. Organizations with an influx of big data need reliable and efficient methods for safely storing the large amounts of data they collect. By working with a trusted big data analytics solutions provider, they can significantly reduce the overall operational costs involved in storing data.
Efficient Decision Making
Big data analytics also helps organizations make better and more strategic decisions in a shorter period. The advanced tools used for sifting through data speed up the process, allowing for quicker analytics. This enables a business to analyze their newly collected information more efficiently and make quick and informed decisions.
For instance, franchise owners in the food and beverage industry can use big data analytics to determine if a particular location would be profitable for them. They can use the demographics and other details and patterns identified through big data analytics to establish whether or not they should open a new outlet in a particular area.
Product Innovations
Customer preferences aren't set in stone. You need to keep up with the latest demands and requirements to cater to your audience.
Take the automotive industry, for instance. Businesses can use customized big data-based research tools to study vehicle preferences. These insights can be used to improve engine designs or introduce or eliminate certain features in automobiles to keep up with changing needs. Big data analytics can also be used to monitor vehicle fleets, explore distributors, and identify key participants in the market.
Advanced Big Data Analytics Solutions for Your Business
PREDIK Data-Driven provides advanced big data analytics solutions to businesses in Latin America, Europe, Asia, and Africa. The research firm uses customized big data-based research tools to offer a variety of data science solutions to organizations in different sectors, including food and beverage, retail, and banking & finance. They also offer asset protection solutions and predictive expansion strategies.
Request a demo today with PREDIK Data-Driven.
The author of this blog has a background in data science and is currently associated with PREDIK Data-Driven. He frequently rights about technological trends and insights.
Apart from this if you are interested to know more about Synthetic Data Generation then visit our Technology category.