Home improvement
Transform Your Home: Top Smart Home Devices for Convenience and Security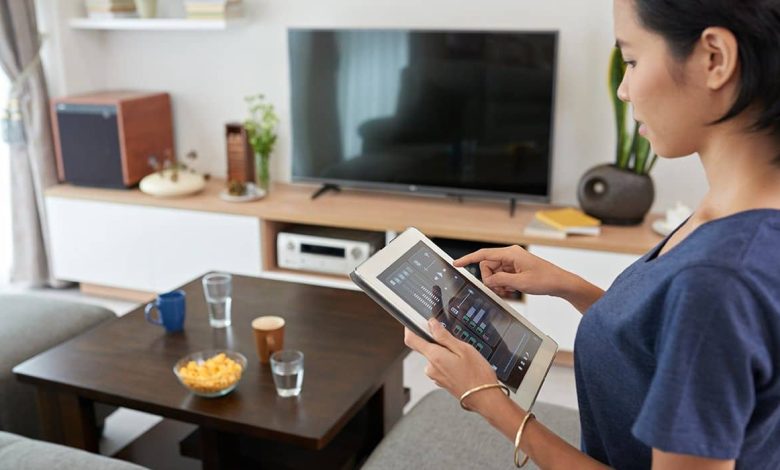 Smart home technology has revolutionised the way we live, offering unprecedented convenience and security to homeowners. With a wide variety of devices available on the market, it can be challenging to decide which ones are right for your home. This article will provide an overview of some of the top smart home devices that can significantly enhance your home's comfort, safety, and efficiency.
Smart Lighting Solutions
Smart lighting solutions provide a convenient way to control your home's lighting, allowing you to customise brightness levels, colours, and even set schedules. Some popular options include Philips Hue, LIFX, and TP-Link Kasa. These smart bulbs can be controlled remotely through a smartphone app or even voice-activated via virtual assistants such as Amazon Alexa, Google Assistant, or Apple HomeKit. Smart lighting solutions can also help you save energy by automatically turning off lights when no one is in the room or adjusting brightness levels based on natural light.
Smart Thermostats
A smart thermostat can optimise your home's heating and cooling system by learning your preferences and habits, ultimately saving energy and reducing your utility bills. Popular choices include the Nest Learning Thermostat and ecobee SmartThermostat. These devices can be controlled remotely through a smartphone app or integrated with virtual assistants for voice commands. Some smart thermostats even offer additional features like air quality monitoring, humidity control, and energy usage reports.
Home Security Systems
Smart home security systems offer comprehensive protection for your property, combining security cameras, door and window sensors, and smart locks. Brands like Ring, Arlo, and Nest offer various products that can be easily integrated, allowing you to monitor and control your home's security from a single app. Features like motion detection, two-way audio, and night vision can provide peace of mind while you're away from home. Additionally, some systems offer professional monitoring services for added protection.
Smart Speakers and Displays
Smart speakers and displays like the Amazon Echo, Google Nest Hub, and Apple HomePod allow you to access a wealth of information, control smart home devices, and stream music through voice commands. These devices can also serve as a central hub for your smart home ecosystem, making it easy to control various devices and access essential information. Some smart displays even offer video calling capabilities, allowing you to stay connected with friends and family.
Smart Plugs and Switches
Smart plugs and switches can transform ordinary appliances and fixtures into smart devices, enabling you to control them remotely and set schedules. Popular options include Wemo Mini Smart Plug, TP-Link Kasa Smart Plug, and Lutron Caseta Wireless Smart Switches. These devices can be particularly helpful for ensuring that devices like coffee makers, air purifiers, and fans are only in use when necessary, helping to save energy and reduce your utility bills.
Smart Doorbells
Smart doorbells like the Ring Video Doorbell and Nest Hello offer a convenient way to monitor your front door, providing real-time video feeds and two-way audio communication with visitors. With features like motion detection and night vision, these devices can also enhance your home's security. Some smart doorbells even offer package detection and facial recognition capabilities for added convenience and peace of mind.
Conclusion
Smart home technology can significantly enhance your home's convenience, security, and energy efficiency. By investing in devices like smart lighting, thermostats, security systems, speakers, plugs, and doorbells, you can transform your home into a connected, intelligent space that caters to your needs and preferences. As you explore the various options available, consider your specific requirements, budget, and compatibility with your existing smart home ecosystem to ensure a seamless and enjoyable experience.