Home improvement
Safety Lockers: Everything You Need To Know For A Safe And Secure Experience
Safety Lockers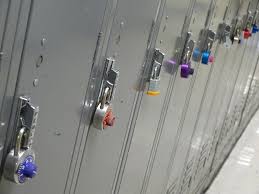 Most people store their valuables and precious goods in a bank locker instead of getting a safety locker. The ultimate objective is to prevent theft, damage, or loss of valuables like gold, asset ownership documents, and heirlooms. While bank lockers are safe, the rule of thumb is always to divide your valuables between home and bank storage. Therefore, investing in a safe is a great idea. It is also advisable to supplement this locker with a home security system in India to ensure comprehensive security.
Where to Position a Safe at Home?
Installing a tijori at home requires proper due diligence. The first step should be regarding where you place it for proper functioning. You can always move it around if you don't like how it looks or functions. However, since it is generally heavy and not made to move around, this could be not easy.
It is advisable to use a place in the house that has no water pipes or hidden electrical wirings. Even though most safety kers are robust and can withstand water or shock damage, it's better to remove all risks from the start. If your locker requires wall mounting, this is even more critical. Also, make sure there is no existing water damage to the walls where you are mounting it.
Things to Keep in Mind Before Buying a Safe/Safety Locker:
Size: The safety locker you choose should complement your objectives. If you are planning on keeping only essential documents, a small-sized sturdy safety locker would perfectly fit the requirements. However, if there's any jewellery involved and critical assets-related items, a double-walled home locker with 2-3 security levels is crucial.
Durability:
Safetylockers must be water, fire, and shock-resistant. Some lockers come with high-quality or industrial-grade steel walls or even double-walled construction; this ensures protection against burglary, natural wear, and tear, and fires.
Budget:
While shopping for a home locker or safe, the objective is to choose a locker that best suits your goals. Typically, if you only want to keep crucial documents, a budget of 7-15k is viable. As mentioned above, if critical items are involved, and require more space, a budget of 15k to 1 lakh should work.
User-friendly Interface:
There are various ways to access a locker. Some require laptop connectivity or use retina scans or digital passcodes for access. Make sure you choose a technology you understand and can handle comfortably.
Integrated Digital Technology:
The most advanced safety lockers by makers like Godrej integrate digital technology in the form of digital keypads, password protection, and non-volatile memory storage. Non-volatility of memory is important as it ensures your password is not forgotten even when the battery is low.
Choose a Reputed Locker Manufacturer:
While every locker company you come across promises to be the best, you should do your research. Today, Godrej is the top personal storage locker company in India. Other top brands include Ozone and Lukzer.
Types of Home Safety Lockers:
Electronic Safes:
Fire-resistant Safes:
One of the most popular storage options today is an electronic safe. You can digitally operate them and protect your belongings using a password. These safes can range from INR 10 to INR 1 lakhs, depending on the size, protection levels, and other factors.
These safety units are used to store invaluable possessions like precious disks, data drives or documents. They can withstand high temperatures up to 175 degrees Fahrenheit. Heat and fire-resistant safes are commonly used at government offices where physical data requires additional security.
Burglary-proof Safes:
This type of locker is usually found in banks or jewellery stores. These safes are reinforced with alert alarms and sometimes even shock machines which go off if the incorrect password is entered.
Data Storage Safes:
Now that you know the types of lockers you can choose from and the factors you should consider, the final decision is yours. Which locker you choose will depend on the purpose you are buying it for, and what it is you will store in it. A compact and discrete locker with a digital keypad and password protection is ideal for storing jewellery, cash and cheque books.
These types of lockers are more common for storing laptops, memory cards, disks or external hard drives. These safes also have charging ports that allow users to access and charge their data storage devices while using them.
Read More: 5 Ways to Improve the Safety of Your Work Environment