Business
Now Get Your Aadhaar services By SMS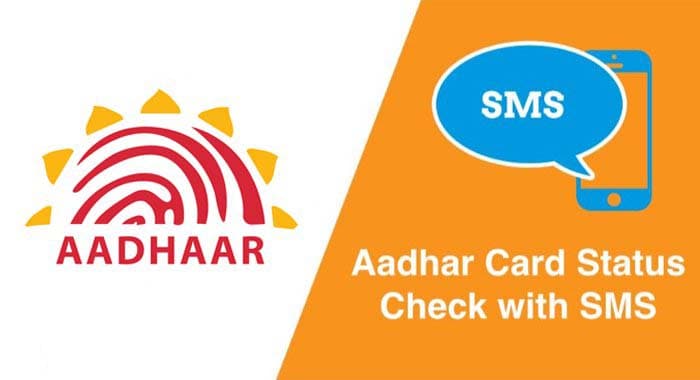 Do not worry if you cannot use Aadhaar services online because you live in a location without internet availability. This is due to the fact that the organization responsible for Aadhaar, the Unique Identification Authority of India (UIDAI), has now made it feasible for users to access Aadhaar services by sending a quick SMS. There are numerous ways you can use Aadhaar services. You have three options for enrolling: going to an enrollment center, utilizing the Self-Service Update Portal, or getting the mAadhaar app from the Google Play Store. The Unique Identification Authority of India (UIDAI) provides SMS as an alternative method for people without access to a computer or a smartphone to access Aadhaar services on SMS. All groups of people will be able to access it because of this.
What is the SMS Aadhaar service?
Simply send an SMS to use this service, which requires a standard mobile phone. How to do it is as follows:
Send an SMS to 1947 with your registered cellphone number.
By sending an SMS in the appropriate format, you can carry out specific tasks including creating a virtual identity (VID) and retrieving, locking, and unlocking your Aadhaar number.
For Aadhaar and biometric lock and unlock, you will require OTP (one-time password) authentication. VID formation or retrieval does not need the completion of this phase.
How to lock and unlock Aadhaar using SMS
Send an SMS to 1947 with the following formatting to lock your Aadhaar number and receive an OTP: the final four or eight digits of your Aadhaar number, separated by a space
Send the lock request after receiving the six-digit OTP in the following manner: LOCKUID with a space your Aadhaar number's final 4 or 8 digits, separated by a space OTP
Following that, you will receive a mail confirming your request.
You won't be able to perform any authentication after the Aadhaar number has been locked, whether it be biometric, demographic, or OTP.
You will need your most recent VID in order to unlock your Aadhaar number.
Send 1947 an OTP request using the following format: GETOTP [space] last 6 or 10 VID [space] digits
Send an unlock request in the following format as soon as you have the OTP: UNLOCKUID, last six or ten digits of VID, with a space OTP
Your VID is still usable for authentication.
How to create a virtual ID (VID) using SMS
Send the following SMS message using your registered mobile number to 1947: Last four digits of your Aadhaar number, separated by a space, are GVID.
The VID will be delivered to the mobile number you have on file.
Send the following if your VID has been lost: The final four digits of your Aadhaar number are RVID (space).
What is Virtual ID?
Your Aadhaar number can be used to generate a 16-digit number called a Virtual ID. Your Aadhaar number will not be required for the authentication of demographic and biometric data; instead, use this VID number. For instance, you can use the VID number to invest in mutual funds if you need Aadhaar authentication to fulfil Know Your Customer (KYC) regulations. By using SMS, the Self-Service Update Portal, or the mAadhaar app, you can generate this number. The best aspect is that using the VID will prevent anyone from learning your Aadhaar number, making it completely safe.
A VID that you create will remain in effect until a new one is created. VID has a one-day minimum validity period. If you've lost your VID, you can get it back by sending an SMS, visiting the Self-Service Update Portal, or using the mAadhaar mobile app.
Keeping your Aadhaar number locked is a smart idea from a security standpoint whether you use SMS, the web site, or the mobile phone app. The VID you have created can be used for any type of authentication.
Read More: How to Link Aadhaar Card to Bank Account?