Business
How to Link Aadhaar with Vodafone Mobile Number?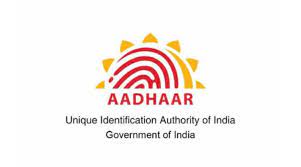 In a few simple steps, customers can link their Aadhaar to their Vodafone mobile connection. Despite popular belief that Aadhaar is not required for various public services, many service providers appear to favour its use. The linking of Aadhaar with mobile connections has been encouraged by telecom operators because it provides a single point of verification of the applicants' credentials. Aadhaar was created with the goal of eliminating fake or fraudulent connections. Aadhaar, as a centralised data storage mechanism, aided in preventing people from obtaining multiple connections with the intent of using them for illegal activities or other criminal purposes. Link Aadhaar to your Vodafone mobile connection is a simple process.
Steps to link Aadhaar with Vodafone Number through OTP
People must normally visit a Vodafone store to re-verify their mobile number with Aadhaar. Not everyone can visit a Vodafone mobile store to verify their phone number. As a result, the government has directed telecom operators to offer the option of linking a mobile number to Aadhaar via OTP as well. The facility, however, is not available to all users. Only subscribers who have already linked their mobile phone to Aadhaar will be able to use this service. Customers who have not linked their mobile phone to Aadhaar must go to a Vodafone store for re-verification. Follow the steps below to link your Aadhar card to your Vodafone number online using the OTP service:
Make a phone call to 14546.
Choose whether you are a citizen of India or an NRI.
Press 1 to give your operator permission to re-verify your phone number with Aadhaar.
Enter your Aadhaar number and press 1 to confirm.
Your mobile number receives an OTP.
Allow your operator to select your name, photo, and DOB from the UIDAI IVR, which mentions the last four digits of your mobile number.
Enter the OTP received if it is correct.
If you have multiple Vodafone numbers, you must declare them to the government.
If you do not have an additional Vodafone connection, press 0.
Your Aadhaar re-verification request will be approved.
After 26 hours, you will receive an SMS requesting confirmation.
Steps to link Vodafone Number with Aadhaar Via Offline
Vodafone customers have to follow these simple steps to verify their Vodafone mobile number with Aadhaar:
Pay a visit to a Vodafone mobile store.
Carry a self-attested copy of your Aadhaar card and give the executive your mobile number.
An OTP is sent to your Vodafone mobile number by the executive.
Give the executive this OTP.
Now, using your fingerprints, verify your biometrics.
Vodafone will send you a confirmation message.
To complete the e-KYC process, reply with 'Y' to the message.
Aadhaar and Vodafone Linking Through IVR
Here's how you can link Aadhaar with your mobile number through IVR:
Call the toll-free number for Vodafone.
Follow the instructions and select the appropriate options.
Choose "Link Aadhaar with Your Mobile Number."
Enter and confirm your Aadhaar number.
Your Aadhaar number will be linked to your Vodafone phone number.
After successful verification, you will receive a confirmation message.
To the Vodafone store/mini store, you must bring a self-attested copy of your Aadhaar card. There are no other documents required for mobile verification.
Vodafone customers are not charged a fee to re-verify their mobile numbers with Aadhaar. The procedure is simple and free of charge.
Read More: Web Development: A Powerful Tool For Business Growth