Entertainment
Canada Visa Requirements for South Africans
Visa Requirements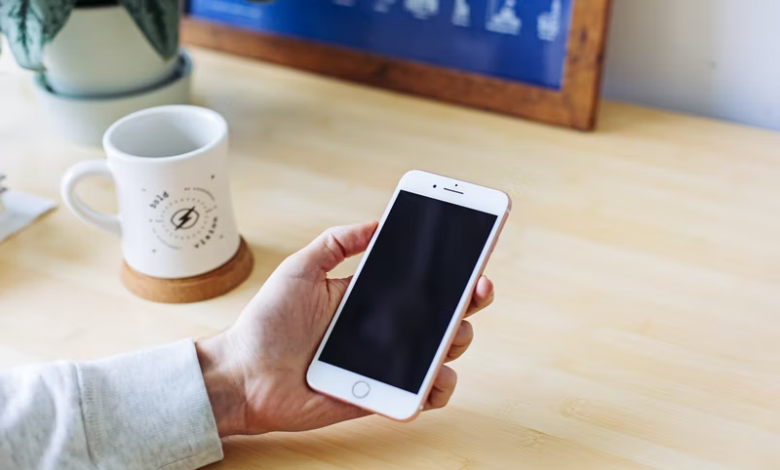 If you're South African then you need a visa to visit Canada – sorry! That's the bad news, the good news is that you can apply online if you have a credit card and a camera to make digital copies. Click here to create an account or to sign in, to apply online.
You do not need a visa or Electronic Travel Authorisation to visit Canada if you are:
A Canadian citizen or permanent resident,
A US citizen or permanent resident
Students/workers/visitors who want to re-enter Canadian Visa for South African Citizens, after going to the US or Saint Pierre & Miquelon.
A citizen of France resident in Saint Pierre and Miquelon who want to enter Canada Directly from there.
The Queen of Canada or a Royal Family Member.
Transit passengers using a "China Transit Program" or "Transit Without Visa" program.
Foreigners who are on a flight's 1-stop from the US, or on a 1-stop to the US (provided they have/had proper documents to enter the USA.
There are a number of other situations, which are unlikely to apply to you, as a normal tourist.
Note that even if you don't need a visa, if you're not from the US or Canada you're going to need an Electronic Travel Authorisation.
As a traveller on a South African passport, you need a temporary resident visa (TRV) to enter Canada on a temporary basis – this is the visa you'd apply for as a tourist. The TRVs are generally for 6 months, but ultimately the border services officer you ecounter when you enter Canada will tell you how long you can stay in the country. Visas may be single entry or multiple entry (multiple entry is more common).
This article assumes you are a South African citizen without dual Canadian citizenship or the right to live in the Canada; and that you are wanting a Tourist Visa to Canada.
Visa Application Centres
Canada has visa application centres in Cape Town as well as Pretoria. They have outsourced the visa application process to VFS Global. VFS Clobals offices are at:
Cape Town: in the city centre at 30 Waterkant Street (5th floor); on the corner of Loop Street and Waterkant Street.
Pretoria/Tshwane: 114 Fehrsen Street, at the Cherry Lane Office Park – a beige coloured building.
You can phone them for assistance at 012-425-3002.
Canadian High Commission in SA
The High Commission itself is physically present at 1103 Arcadia St, Pretoria/Tshwane, Gauteng; within walking distance (one large block) from the Gautrain Station in Hatfield. Their phone number is 012-422-3000.
Time to process
Canada Immigration takes some 23 days to process a visitor visa (TRV) application made in South Africa (this information was last updated on: 2017/11/13).
Globally, the Australian, Canadian and New Zealand immigration processes are the best at identifying and recruiting skilled immigrants who meet their country's labour force needs.
Emigrate to Canada
Canada has a reputation for opening its doors to immigrants. The country has a merit-based immigration system, which scores points based on your usefulness or skills. Since 2014 Canada has not had an investor-program of immigration (some other countries will allow you to immigrate to them if you invest a certain amount of money).
You're spoiled for options – there are more than 60 different programs under which you could emigrate to Canada. The first thing to do is assess which of the following options you are interested in:
Family sponsorship – for sponsorship of your children, spouse, common-law partner or parents or grandparents.
Business emigration – for business owners or those with management experience, and who are wealthy.
General emigration – if you're a skilled worker or professional.
CORE HUMAN CAPITAL (460 maximum)
Factor
Maximum points
Age
100
Education
140
1st Official Language
128
2nd Official Language
22
Canadian work experience
70
ACCOMPANYING SPOUSE OR COMMON-LAW PARTNER (40 maximum)
Factor
Maximum points
Education
10
With language
20
Canadian work experience
10
SKILL TRANSFERABILITY COMBOS (100 maximum)
Factor
Maximum points
Education (50 Maximum)
With language
50
With Canadian work
50
Foreign Work (50 Maximum)
With language
50
With Canadian work
50
Trade certificate (50 Maximum)
With language
50
ADDITIONAL FACTORS (600 maximum)
Factor
Maximum points
A Provincial nomination certificate
600
A Qualifying offer of arranged employment
200
Previous Education in Canada
30
ADDITIONAL FACTORS AS OF JUNE 6, 2017
Factor
Maximum points
Sibling in Canada
15
Additional points for strong French
30
(Lighthearted) Tips for when you arrive in Canada:Do not take selfies with the bears. They're not quite as friendly as the bears one sees in cartoons.Everybody does not spend all day playing ice hockey.US dollars are not a usable currency for shopping in Canada.The locals do not know every other person living in the country.
As can be seen above, the single biggest thing you can do to improve your score is get a provincial nomination certificate. Each province of Canadian Visa Application Process (there are 10) has its own program, in which it tries to attract appropriate skills for its development.
Express Entry Immigration Selection System
Step 1 : Check whether you meet the entry requirements. You will be scored a maximum of 1200 points, depending on your skills and those of your spouse/partner, french language skills, and resource requirements – this is not comprehensive, it's best to immediately go to this page and get an assessment done. You'll be asked inter alia:
Country of residence
Whether you are married
Your children and their ages
English and French language skills
Details of your educational level
Details of your work experience
Whether a Canadian company has offered you work
Family you have in Canada
Your spouse's language skills and qualifications
Your net worth
I gave it a try, and a day later got an email reply from David Cohen, an attorney in the Campbell Cohen Law Firm, letting me know that he thought that he wouldn't be able to successfully represent my application to emigrate to Canada. However, he did suggest beginning a job search, and that I could start by looking here.
Things we associate Canada with: Maple syrup, saying sorry, fishing, hockey, butter tarts, lakes, moose, Stanley Park, cold, polar bears, Celine Dion, Rocky Mountains, poutine, a red maple leaf, Jim Carrey, Nanaimo bars, mounties, Terrance and Phillip, a friendly people on a frozen wasteland,
Medical Examination
If you've been to any of the following countries for more than 6 months of the last year, you'll have to undergo an IME (immigrant medical examination) when applying to enter Canada for working or as a student:
Studying in Canada
South Africans generally need a study permit in order to study in Canada, unless the course is 6 months or less.
International students are allowed to work up to 20 hours a week during the school term 30 hours a week at other times. If you're an international student you're entitled to take your spouse with you, and the spouse is entitled to a work permit for the duration of the studies. This has resulted in some false marriages, where the spouse pretends he or she is married to the student, in order to enter Canada and work!
The first step is to identify which accredited university or college (Designated Learning Institution, DLI)you want to study at, to apply to join and to get accepted. All primary and secondary schools in Canada automatically qualify as DLIs. If you are wanting to attend a tertiary institution, then click here to check that it's on the list of DLIs.
You will need to be able to prove to immigration authorities that you have means to pay for your studies and other expenses. You may have to have your police record and medical records checked.
If you're already a student, beware of a scam where criminals pose as immigration officials, threatening to arrest you if you don't do as they say – e.g. provide personal information or pay money.
Sponsoring parents and/or grandparents
If you're aleady in Canada, you could sponsor your parents and/or grandparents to emigrate to Canada. The first step is to check whether you're eligible – you'll need to be living in Canada (as either a permanent resident or Canadian citizen, or registered as an Indian under the Canadian Indian Act ) and at least 18 years old. If you live in Quebec then there are some special requirements. Yourself and your parents/grandparents will have background checks conducted, medical examinations performed and criminals checks conducted. You will have certain responsibilities as a sponsor, such as to financially support your parents and/or grandparents and any dependants they may have; for up to 20 years. You must prove that you are earning the minimum necessary income, by showing that you have earned it over each of the last 3 years (those in common-law marriages or married can combine their income for the sake of proving the minimum income).
During January 2018 you must complete the form indicating an interest to sponsor your parents or grandparents. A random selection of the completed forms is selected and invited to apply to sponsor their parents or grandparents, within 30 days (including providing relevant documentation). Another scam involves telling the victim they needed to go into hiding and not use any electronic media, cellphones or telephones; the family of the victim being told that their children had been kidnapped, and demanding a ransom for their release.
Check Status of your Application
Now that you've submitted your application, it's possible to regularly check on how far it's got, by navigating to this page. Merely specify what you've applied for, and sign into your online account.