Business
Aadhaar Card Enrolment Centers Kolkata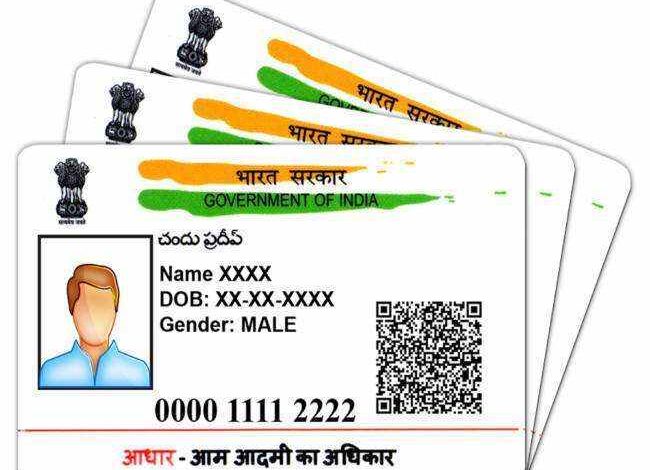 The goal of introducing the Aadhaar card is to provide each Indian citizen with a unique identity number. The Government of India has made the Aadhaar card mandatory for a variety of purposes, including obtaining a gas connection, opening a new bank account, obtaining a passport, and so on. People will be unable to duplicate Aadhaar card details because they were created using biometric data from each individual. If you do not yet have an Aadhaar card, you can visit an enrollment Centre to update or enroll for a new Aadhaar card. UIDAI has established Aadhaar card enrollment centres in each town so that everyone can obtain their unique identity number without any delays or difficulties.
Aadhaar enrolment centre
If you have recently changed your personal details, the Aadhaar enrolment centre can assist you in making changes to your Aadhaar card.
Every Indian citizen is now required to have an Aadhaar Card. If you do not have an Aadhaar card, you should apply for one as soon as possible. For this purpose, you can go to the nearest Aadhaar card enrolment centre. The officials will collect your biometrics in order to process your Aadhaar card.
If you have misplaced your Aadhaar card, you should immediately visit the UIDAI's official website or an Aadhaar enrolment centre. They will assist you in obtaining a duplicate Aadhaar card.
If your personal information has recently changed, you can update it using the Aadhaar card enrolment centres. For example, if your address has recently changed, you must update it on your Aadhaar card as well. You must bring all necessary documents to the centre for this purpose. The address will be changed after the officials have verified the documents.
Through these enrolment centres, you can link your mobile number to your Aadhaar card. The government has made it mandatory to link Aadhaar cards to services such as gas, passports, bank accounts, PAN numbers, and so on.
Read More: What is the main motive of the Aadhaar card document?
List of Aadhaar Enrolment Centres in Kolkata
The following are the Aadhaar Enrolment Centres in Kolkata:
| | |
| --- | --- |
| Kolkata AADHAAR ENROLMENT CENTRES | ADDRESS OF CENTRES |
| CSC e-Governance Services India Limited | AADHAAR SEVA KENDRA, MAHISAR POST OFFICE, NEAREST MAHISAR M.M HIGH SCHOOL, MAHISAR, Kolkata, West Bengal – 742147 |
| CSC e-Governance Services India Limited | AADHAR ENROLMENT centre, THE NAXALBARI GRAM PANCHAYAT, VILL. BAZAR PARA, PO NAXALBARI, Kolkata, West Bengal – 734429 |
| CSC e-Governance Services India Limited | AADHAR KENDRA, THE PRADHAN BINNAGURI GRAM PANCHAYAT OFFICE, Jalpaiguri, Dhupguri, Binaguri Tea Garden (D), Kolkata, West Bengal – 735203 |
| CSC e-Governance Services India Limited | COMMON SERVICE CENTRE, BARNES GRAM PANCHAYAT,MAYNAGURI, Jalpaiguri, Kolkata, West Bengal – 735224 |
| CSC e-Governance Services India Limited | AADHAR KENDRA, NATABARI I G.P, Cooch Behar, Tufanganj – I, Naxabari, Kolkata, West Bengal – 736156 |
| CSC e-Governance Services India Limited | Aadhaar Seva Kendra, KMC Borough 9 Office, 11, Belvedere Road (Alipur, Bhabani Bhaban), Circus Avenue, Alipore, Kolkata, West Bengal – 700027 |
| CSC e-Governance Services India Limited | AADHAAR SEVA KENDRA, Bidhan Nagar Gram Panchayat, Ground Floor, Mathachulka,Matelli,Jalpaiguri, Kolkata, West Bengal – 735206 |
| CSC e-Governance Services India Limited | AADHAAR KENDRA, LOHAGARA, MAHARAJAHAT, RAIGANJ,U/D, Uttar Dinajpur, Raiganj, Lohagara, Kolkata, West Bengal – 733134 |
| CSC e-Governance Services India Limited | CSC CENTAR, 3 No DURGAPUR G.P OFFICE VILL-DURGAPUR P.O-BHUPALPUR P.S-ITAHAR DIST-UTTAR DINAJPUR, Uttar Dinajpur, Itahar, Kolkata, West Bengal – 733143 |
| CSC e-Governance Services India Limited | ADHAR KENDRA, KACHAKALI CHANDANIDANGA CHOPRA UD WB, Uttar Dinajpur, Chopra, Uttar Kundali Pokhara, Kolkata, West Bengal – 733207 |
Aadhaar Enrolment Centres in Kolkata
| | |
| --- | --- |
| CSC e-Governance Services India Limited | RAMPUR AADHAAR KENDRA, 4 NO HARSURA GRAM PANCHAYAT, RAMPUR, Dakshin Dinajpur, Balurghat, Bolla, Kolkata, West Bengal – 733154 |
| CSC e-Governance Services India Limited | Adhaar Kendra, Main Road Jhalda, Puruliya, Jhalda (M), Kolkata, West Bengal – 723202 |
| CSC e-Governance Services India Limited | Ishan Digitech CSC, Hadalda, Kashipur, Purulia, Kashipur, Kolkata, West Bengal – 723130 |
| CSC e-Governance Services India Limited | CSC Digital Seva, Ichag Gram Panchayat Ground Floor, Puruliya, Jhalda – I, Ichag, Kolkata, West Bengal – 723202 |
| CSC e-Governance Services India Limited | 2 No. AJMATPUR CSC, GP Building Ground Floor, Dakshin Dinajpur, Tapan, Manahali, Kolkata, West Bengal – 733142 |
| CSC e-Governance Services India Limited | CSC_LALAT, 5 No. SAURI KOTBAR, PATPURCHAK, Paschim Medinipur, Dantan-II, Lalat, Kolkata, West Bengal – 721443 |
| CSC e-Governance Services India Limited | JCM COMPUTER INSTITUTE, VILL-KADIHAT, PO-BELBARI, PS-GANGARAMPUR, DIST-Dakshin Dinajpur, Gangarampur, Kolkata, West Bengal – 733124 |
| CSC e-Governance Services India Limited | Swapan Paul, Kalagachh PO Chopra, Uttar Dinajpur, Kolkata, West Bengal – 733207 |
| CSC e-Governance Services India Limited | AADHAAR KENDRA, CHATRA GP, CHATRA BAZAR, DAKSHIN CHATRA, North 24 Parganas, Baduria, Dakshin Chatra, Kolkata, West Bengal – 743247 |
| CSC e-Governance Services India Limited | CSC AADHAAR KENDRA, PAROKATA GRAM PANCHAYAT OFFICE,VILL – DAKSHIN PAROKATA,POST – CHIKLIGURI , DIST – ALIPURDUAR, Jalpaiguri, Alipurduar – II, Dakshin Parokata, Kolkata, West Bengal – 736202 |
| CSC e-Governance Services India Limited | AADHAAR KENDRA, Ashokgram GP Office, Vill+P.O- Ashokgram, P.S- Gangarampur, Dist- Dakshin Dinajpur, Gangarampur, Ashok Gram, Kolkata, West Bengal – 733141 |
| CSC e-Governance Services India Limited | Tathya Mitra kendra (CSC), ROOM NO-4, KARNAJORA, P.O- KARNAJORA, P.S- RAIGANJ, DIST- Uttar Dinajpur, Raiganj, Karnajora, Kolkata, West Bengal – 733130 |
| CSC e-Governance Services India Limited | AADHAR KENDRA, AT- RASAKHOWA II GP OFFICE, GROUND FLOOR, ROOM NO. 6, Uttar Dinajpur, Karandighi, Kolkata, West Bengal – 733212 |
Read More: Aadhaar Card Centresn Chandigarh