Business
Selecting the Right Placemats for Your Dining Table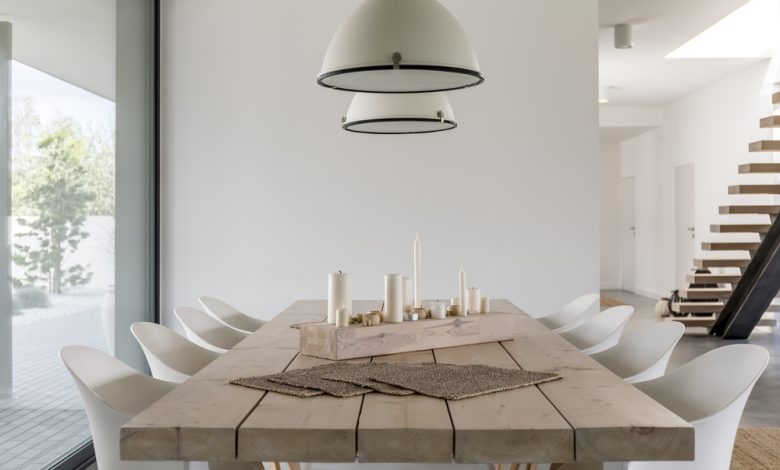 Many homeowners choose placemats to protect the surface of their dining table from hot pots and pans. But if you make a wiser choice, your table mat adds to your interior decor. Hence, it can contribute to an interior's overall feel and appearance.
If you have not used it before and don't know how to buy it, this guide is for you. There are certain factors to consider before purchasing placemats for your dining table. First, let's understand what a placemat is.
What is a Placemat?
A placement is a soft pad or covering to protect your dining table from food, heat, or water stains. It is not like a tablecloth that covers the whole table. Instead, placemats cover small areas on a dining table. Therefore, these are ideal for specific positions on a dining table.
Besides being functional, they also make a stunning decoration piece for a dining table because you can choose them in any shape, size, and design.
How to Pick the Right Placemats?
Not everyone can choose the best placemat. That's why you need the help of this guide. Every purpose and occasion demands a distinct placemat. So, you must remember your furniture's shape and size during the purchase.
Find out the purpose of use. It may be to display a product, entertain your guests, for everyday use, or simply as an element of decor. After defining your purpose, you need to look for the best placemats.
Here are a few factors to keep in mind when buying placemats for your dining table:
1. Fabric or Material
When you choose rectangular, square, or round placemats, consider the suitable fabric or material. The placements come in distinct materials like wood, plastic, glass, bamboo, PVC, and leather. However, a fabric placemat is the standard option for everyday use in households. You can choose fabric placemats in various options like lace, cotton, linen, and suede. 
The fabric placemats are better with heat absorption, which is one of the significant purposes of this item. If there are kids in your house, one common issue is spillage on the dining table. Compared to other materials, a fabric placemat is best to absorb the spilled liquid quickly.
2. Size
Placemat size depends on your dining table's size. Generally, placemats are wide and broad for holding one person's cutlery. It must be spacious enough to adjust a plate, spoon, fork, glass, and bowl. There must also be enough room for other things you may need while eating. Typically, the placemat size is around 33×45 cm.
3. Design
A placemat's design must match the home decor items in a dining area. If your interior has an ethnic or modern feel, the table mats must match the essence of the surroundings. Hence, it won't appear far-off place or too contrasting in a given setting. 
4. Colour
Placemat's colour co-relate with two things: One is the colour of the dining table, and the second is the tablecloth's colour. If you don't keep these two things in mind, the placemats may form a jarring contrast to one's eye. Another vital thing to consider is to see if placemats suit the home interior's theme. So, pick them in colour combinations matching the dining table, chair cushions, or dining room curtains. This way, it will bring harmony to the overall interior.
5. Maintenance
When buying fabric placemats, make sure to wash and iron them regularly. It will give a hygienic and clean feel to the overall dining experience.
6. Occasion
It is best to keep two to three sets of placemats in your home. One must be for daily use and others for special occasions. Choose affordable everyday placemats to deal with regular wear and tear. You can invest more in fancy round placemats and keep them for festivities or while entertaining your guests.
So, these are some vital factors to remember when looking for placemats online. Another thing to consider is to buy from reputed online retailers like Wheel & Barrow because a well-known store will offer your quality placemats in various designs and sizes.