Education
How to Set Up an Academic Webpage in 2021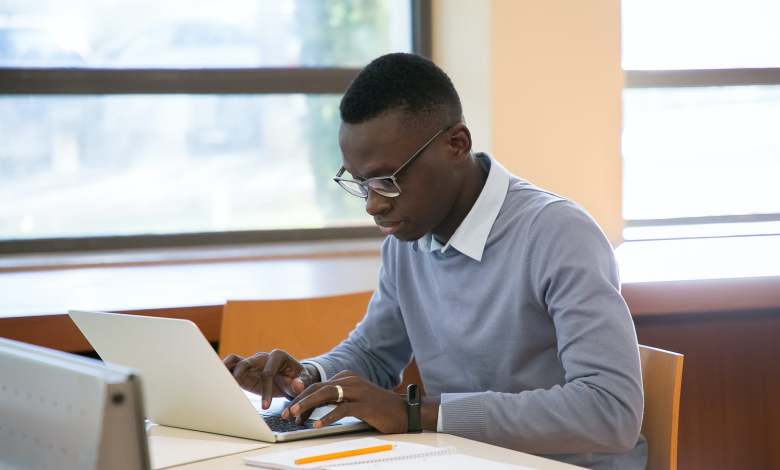 Whether you are a college student or academic professional, an academic webpage is an essential asset for sharing your skills and knowledge with the world. An online presence is crucial in today's digital world, so today, we will be discussing how to set up your own academic webpage.
Find a Host
Before anything else, you need to find a host for your website. You don't have to break the bank to do this, as even paid options are affordable these days. Though you can use sites like LinkedIn and ResearchGate for your portfolio, they are inferior to a fully realized academic webpage. Stay within your means and decide on a website that best fits your needs.
Free
HTML on University Provided Webpage –
Ask your university if they are open to hosting web pages. Universities have different policies on web pages, so make sure to ask them about these requirements. If you're a student researcher, this is one of your best options.
Github –
Github is a popular option thanks to its custom domain name, HTTPS support, and a large community of dedicated users with in-depth documentation. If you go for the paid option, you have access to even more features.
WordPress –
One of the simplest hosting sites, WordPress is great for newbies to webpage creation. Website creation is all done through the UI without the need for complex code. If you do have coding knowledge, WordPress uses an in-depth and heavily customizable PHP. As with Github, the paid options offer more features, but you can just fine with the free features.
Google Sites –
Another simple hosting service, it's also ideal for newbies. Google sites offer full control access from any device and automatically integrate with your Google account. It's rather rudimentary, however, and apps are limited to ones made by Google.
Paid
Wix –
Wix is one of the best-paid options out in the market, and if you've watched YouTube, you've probably seen an ad for it already. It is user-friendly, has helpful customer support, and has built-in SEO support. Additionally, Wix protects your personal information so there is minimal risk of an attack on your webpage.
Squarespace –
Squarespace is the other website builder you see all the time on YouTube ads. It has better themes and templates than Wix and has more affordable plans for those on a budget. Generally, it has the same features as Wix does so the payment plans and ease of functionality are what you should look at.
Create Your Homepage
Once you pick a host, make sure that it has everything you want your readers to see. First impressions are crucial to building an online presence. On the homepage, make sure there is a summarized version of your About Me page, links to your most successful work, as well as your latest work.
For your webpage's aesthetic, be minimal and sleek. A professional webpage should make use of a modern aesthetic with thematically appropriate colors for your research material. If your university is hosting your webpage, try and match your aesthetic to theirs for a harmonious design.
Create an About Page
Your About Page is just as important as your webpage. Once your reader is hooked, this is where they get to know more about you. On this page, you should be more detailed about yourself as well as your accomplishments. Be concise and efficient in handing out your information. Here is a bullet list of what you should include in your bio.
Basic Information about you or your research team (Make sure to humanize your bios with your passions, expertise, and brief life summaries.)
E-mails and Phone Numbers
Honors and Accomplishments
Past and Present Research (This should link to your Publications Page)
Sponsors
Academic and Professional affiliations
Relevant career experience
Links to relevant academia and institutions
Create a Contact Me Page
Your Contact Me page should include all your relevant emails, phone numbers, and social media. Include a "Send us a Message" feature as well so you know who found out about you directly from your site. Make sure your email does not get picked up by spambot detectors.
Include a Publications Page
Your published work should be on a presentable page with easy links to the relevant material. Services such as BibBase provide an easy way to embed your academia into your website. It's easy to set up and saves a lot of time on setup, which makes it highly beneficial for busy academics. Your material shouldn't be in obscure sites either. Make sure your published work is in respected journals and websites.
Start Advertising Your Webpage
Now that you have the essentials set up, it's time to advertise. An academic webpage thrives on the use of good SEO and relevant publications. Adding a blog to your webpage with articles relevant to your research is a good way to implement SEO into your site. Share your webpage on your social media such as Facebook, Twitter, and YouTube.
If you can afford to, you can pay for Google Advertisements to bring more leads to your site. Videos about your research and "guest posting" on other academic blogs are also a good way to bring more eyes to your site.
Read More: An Effective Procedure that helped me to do my Assignment!