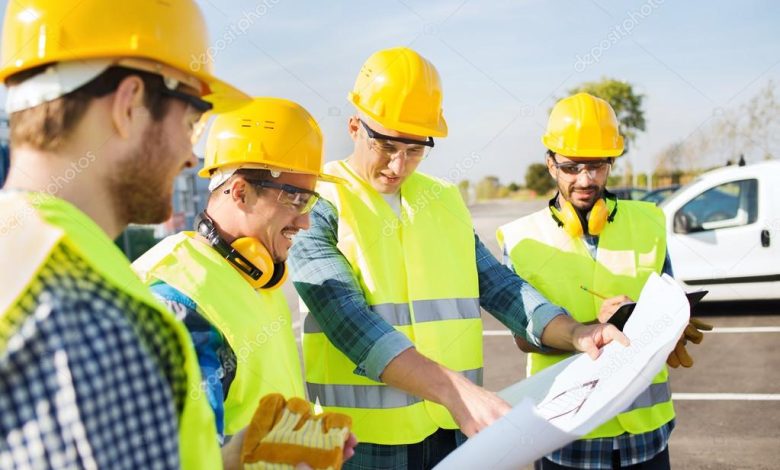 What are custom home builders?
Builders who do custom work often build homes on the owner's land, with the owner's floor plan or one created by the builder. Custom builders build homes as well as design them, while some work with an architect to design the homes.
Instead of building a home and then selling it, a custom builder makes one-of-a-kind homes based on client specifications. Many of the design decisions are made by clients when working with a custom builder. This is what separates them from houses in a development, where those decisions are made by the developer.
Examples of a custom builder:
Tom and Sandy Miller would like to design a home according to their specifications. Their custom builder, Tom Sanders & Sons Contracting, builds homes in their area rather than shopping for an existing home.
There is already land available for construction. Having worked with Sanders to design the home, the builder builds the family's custom home on their vacant parcel according to their specifications.
How does a custom home builder work?
If you choose to build a custom home, you will be responsible for: The home plan and any floor-plan modifications, such as moving walls, adding closets, putting in vaulted ceilings, adding windows and doors, etc.
It is often the most misunderstood segment of housing hunting how to build a custom home. A large number of prospective home buyers start out thinking that they would like to build a customized home, but end up buying an already built "spec" home or working directly with a builder to modify a home that is currently under construction.
What is a semi-custom home?
Semi-custom homes offer home-buyers the 'best of both worlds' by perfectly balancing the ease of purchasing a ready-to-live-in home with the complexity of designing one from scratch.
Typically, semi-custom homes are built this way: A homebuilder has a library of designs that they're familiar with and can source economically. Your family's needs and expectations will be determined by the floor plan you select from this list. Afterward, you work with the builder to customize the home's materials, finishes, and selections.
To make their customers' decision-making process easier, they remove several tedious choices. Builders might present a home-buyer with six pre-selected door styles when building a semi-custom home, as an example. This minimizes the amount of "noise" that can occur during the process of building a custom home. Custom builds may require the homebuyer to comb through a 300-page catalog before picking a door.
A semi-custom home might be the right choice for you if you have a clear vision for your new home but aren't interested in spending the time and money to fully customize it.
Is your time-frame a concern?
A semi-custom home can be priced in as little as an hour if you need a tailored home fast. In contrast, a custom home usually requires several meetings, a trip to a designer or architect, and a few weeks to get the plans completed (plus an additional three weeks to figure out the price).
What is a spec home?
On newly-developed lots, builders often construct move-in-ready homes when resources are available. "Speculative" homes (or just spec homes) are built for the "average home buyer" and are referred to in the industry as "spec" homes.
Designs for spec homes are accommodating and comprised of options that appeal to just about everyone, which is the whole point. In case you know you want to build a new home, but do not want to go through the process of customizing one from scratch, you should consider buying a spec home. Plus, since spec homes are designed to sell, they make excellent investments in case you need to move in the future.
MAKE A DECISION THAT'S BEST FOR YOU:
You should keep an open mind when choosing the route that's right for you when purchasing a new home. Explore all your options and pick a project style that checks all your boxes without breaking your budget.
Let's recap your options:
Build a Custom Home:
The buyer has nearly complete control over the layout, look, and feel of the home. In general, custom homes take longer to build and are more expensive, but the result is a true reflection of a homeowner's style and priorities.
Building a Semi-Custom Home:
A home-buyer picks an existing plan from the builder's portfolio and customizes the interior and exterior.
Spec Home:
A move-in-ready home designed to meet the needs of a typical buyer. The cost-effectiveness of spec homes is one of their biggest benefits.
Read More: What Is Lead? How To Make A Lead In Minecraft? A Complete Review
What are the benefits of building a custom home?
Building a custom home has its advantages
There is less competition. Mortgage rates are low in today's housing market, which favours home sellers.
Personalization & Customization.
Costs of maintenance are minimal.
Efficiencies that is higher.
Time.
Inexpensive.
Landscaping lacks maturity.
Location Finding.
What is the difference between a custom home builder and a production builder?
Custom home builders
Build on land you already own. A speculative home is built on land that the builder owns, which is known as a custom home.
Create unique houses. Custom homes are built from the plans of a client for a particular site. An architect is needed for this. Custom builders may offer design/build services.
Home construction for single families.
Generally, build small volumes.
Homes of high quality tend to be constructed.
Production home builders
They should build on their land.
Provide a variety of options, upgrades, and plans instead of using stock plans.
Build all types of housing – single-family homes, condos, townhouses, and rental properties.
All price points are generally catered to.
Conclusion
Custom homes are often the most misunderstood segment of the housing industry. It is also true that many prospective home buyers begin by thinking they would like to build their own custom home but then end up purchasing an already built "spec" home or cooperating directly with a builder to modify a home in progress.