Technology
Gaming Graphic Cards Reviews: Best AMD Graphic Cards for 2023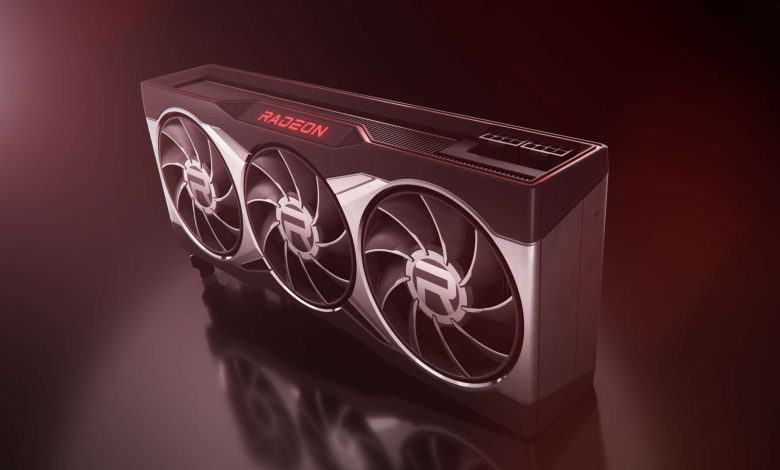 AMD has made some very huge ripples in the IT world over the previous decade – just look at their fantastic selection of Ryzen 5000 CPUs.
We've seen enormous advancements in AMD's processor lineup, with their 3000 series CPU sales helping to shrink the market share gap between them and Intel to its smallest in 12 years. AMD's Ryzen 5000 processors has won the title of best desktop CPU, thanks to their exceptional single-core performance and unequalled pricing.
We've also observed significant improvements in graphics card performance owing to the RDNA 2 Radeon RX 6000 series.
While Nvidia's 3090 remains the consumer-grade graphics card king, AMD now offers some highly powerful, reasonably priced GPUs, the most of which we will review in this piece.
We'll go through the best AMD graphics cards on the market right now, as well as why they could be a good fit for your needs.
A list of the best and most powerful graphics cards for 2022
1.ASUS AMD Radeon RX 6800 XT ROG Strix LC OC 16GB
The Radeon RX 6800 XT, AMD's actual top gaming GPU, is a close challenger for the best gaming graphics card, with a resolution edge over Nvidia at 1080p and 1440p.
Although not quite as excellent as the RTX 3080 at the highest resolutions, the 4K performance of this AMD graphics card is still rather impressive. Aside from the benefits of the new RDNA 2 architecture, the card includes 16GB GDDR6 VRAM and a boost speed that varies depending on the AIB between 2155 and 2360 MHz.
2.ASUS TUF GAMING Radeon RX 6900 XT OC 16GB
Despite being a pricey GPU, it is less expensive than the 3090. It is also the most expensive graphics card in AMD's portfolio.
The card has a strong configuration that can withstand any load. The large 16GB VRAM count helps with heavy workloads and resolutions. While keeping a low TDP to keep your power costs down and your build cooler.
3.ASUS ROG Strix AMD Radeon RX 5700XT Overclocked 8G
If you're searching for a low-cost yet powerful choice, last-generation GPUs are a good pick. The RX 5700 XT is AMD's best card in the 5000 series.
It operates admirably at lower resolutions. While simultaneously benefiting from a lesser fee due to being an older generation member. However, this should not deter you from exploring it as an option. That is, if you aren't interested in ray tracing.
4.ASUS ROG STRIX RX 6600 XT GAMING OC
If you want a new-generation card but are on a tight budget, the RX 6600 XT is a good option.
If you have access to the latest technology and features, it may be a good idea to invest in something new. The 6600 XT performs admirably in 1080p and can even give high quality at 1440p.
5.XFX Radeon RX 570 RS XXX Edition
If you want the cheapest build possible, you should check a few generations back, and we'll take the RX 570 from there.
While it is unlikely to push anything beyond 1080p, it is an excellent choice for esports titles. As it will still provide you with more over 60 frames per second on certain games, which is fantastic for the price.
Take into account the following:
Let's face it: choosing the greatest graphics card for your needs is never an easy task. Before making a final decision, you must consider a number of important considerations.
Understanding how a product works and what to look for is highly important to us. We want to educate people on these matters as much as possible so that they can make their own informed judgments.
With that in mind, let's take a look at the elements we feel you should consider when purchasing a graphics card.
Price
The pricing is the first, and arguably most important, factor in any hardware purchase. That's right; whether you're looking at the latest gaming displays or a high-end motherboard, you need to be sure it's within your budget.
Price is a fascinating question when it comes to your PC's GPU. Most individuals try to stick to a set price range (unless they're constructing a high-end PC with no economic limits). Which, in my opinion, is exactly what you should be doing.
Rookie PC builders, on the other hand, may be uninformed of the current cost of a graphics card in proportion to the rest of the build. Let me give you an example.
If you're building a PC for less than $1,000, the graphics card should cost at least $400-$500. Yes, that is half of the whole budget.
While it may appear to be a crazy concept, it is actually the most prudent course of action. This topic will be expanded on in the next section.
Read more: iCloud Unlock Online Tool – No Risk Application
Cooling
The next item to consider when purchasing a GPU is the cooling system that comes with it.
Cooling and performance go hand in hand when it comes to… well, most hardware components. This is due to the fact that when they are strained or under a lot of pressure, they create a lot of heat.
Heat will degrade the efficiency of your equipment, thus leading to a bad gaming experience. Believe me, no one wants that.
As a result, adequate cooling is crucial, and it should be considered far in advance of your next GPU purchase.
Clock speeds
You're probably familiar with the notion of clock speeds if you've ever constructed a PC. Don't worry if you don't; they're quite straightforward to understand.
Clock speed, often known as clock rate, refers to the rate at which your microprocessor (in this case, the GPU chip) runs. It simply refers to the speed with which your GPU processes instructions.
Because each GPU is clocked at a different rate, tasks may be completed at various speeds. Although clock speed is an important factor to consider when selecting a GPU, it is not the only factor that determines your in-game performance. This is determined by a variety of things.