Health
Acne Lotion for Acne Treatment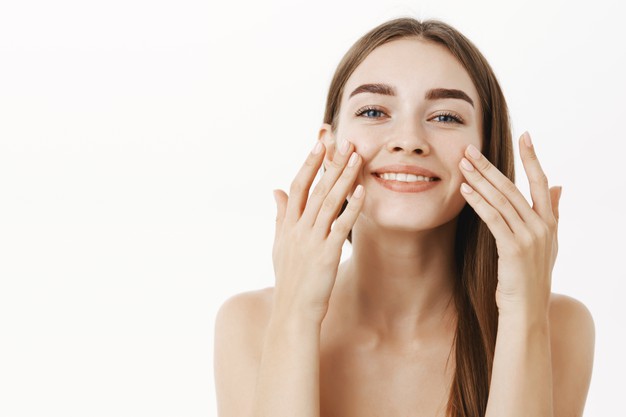 We all know the intense frustration of waking up one morning with a pimple of acne. But good news, whether you have suffered from it since adolescence or whether it is a novelty of adulthood (caused or not by wearing a mask), the right treatment exists. All that remains is to find it.
"Acne (or vulgaris) is one of the most common skin conditions, affecting millions of people each year, explains dermatologist Michele Green. Most people have acne at some point in their lives, and the cause of a breakout can vary depending on the type of acne." She notes that while "a combination of factors contribute to the formation of acne, such as hormones, genetics, environment, stress, skin care chamomile lotion and diet" the root cause is, ultimately, an overproduction of sebum which clogs the pores.
Nevertheless, the right treatment depends on the type of acne and the type of skin. According to Los Angeles dermatologist Jessica Wu , " Hormonal acne can be treated with topical or oral (prescription) medications that balance hormones. Inflammation and clogged pores can be improved by using the right cleanser. It is strongly recommended to wear soft and always clean protective masks."
Read More: Is Ayurvedic Treatment Costly?
Take care of your intestinal flora
Dermatologists Elyse Love and Whitney Bowe both emphasize the importance of a balanced diet in fighting acne , particularly through good gut health – according to Whitney Bowe , an upset digestive system contributes to inflammation and, consequently, to rashes. In fact, the three golden rules for calming intestinal inflammation are to reduce the amount of processed foods ingested, limit the consumption of dairy products and incorporate probiotics into the diet.
While it is advisable to consult your doctor for advice on diet and to develop a suitable beauty regime, our experts say that salicylic acid, benzoyl peroxide, sulfur and topical retinoids like adapalene are the most effective ingredients for treating and preventing acne.
With that advice in mind, here are the acne treatments and products —dermatologist-approved—to add to your skincare routine.
Purifying cleansing
"If you find that your skin is prone to acne, it may be a good idea to do a double cleanse, which helps degrease the skin," says Dr. Bowe , who recommends starting with Bioderma's micellar water , then cleanse with Skinfix 's foaming cleanser.