Business
Top 6 Benefits of Accounting Outsourcing Services for Businesses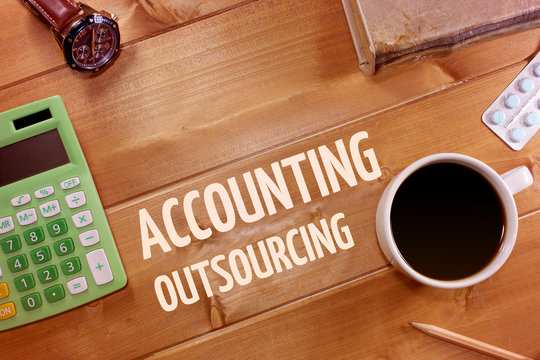 When it comes to managing business finances (regardless of the business's size and type), it is necessary to have a proper financial accounting system because it shows the financial performance or situation of the firm. However, it is usually seen that many business owners either do the accounting on their own or find it challenging to manage it in-house due to the high costs involved.
Another reason why in-house accounts management is a challenge is that, as a business owner, you are not completely aware of your staff's capabilities and skills. For example, your bookkeeper might be an expert, but if they don't keep themselves updated about various new accounting regulations implemented recently and continue to follow the old ones, your financial reports won't comply with standards. Considering these and many other similar factors, many companies outsource accounting services. And in this piece of writing, we will cover several benefits associated with accounting outsourcing; let's discuss some in detail below.
Top Benefits of Accounting Outsourcing Services for Businesses
1. Reduce Expenses – Save Money
One of the main reasons a company outsources accounting services is to reduce expenditure. It all starts with having a reliable partner firm that can bridge the gaps and rectify the loopholes from where their money leaks out.
Another way you, as a business owner, can cut expenses is by getting quality accounting outsourcing services at affordable costs. Yes, most accounting firms will offer you customized services at a fee that would be less than what you pay your in-house accountants. In fact, you can pay on a project or hourly basis via flexible pricing models.
According to research, accounting services can help small businesses save up to $45,000 per year. Imagine using this amount in other areas that require crucial improvement; these can be your little effort toward growth.
2. Rest Assured of Meeting Compliance Requirements
Some accounting tasks can be significantly tricky, mainly due to the complexity of the regulations involved. It can take a toll on your in-house team if they are already overwhelmed with other tasks like payroll, accounts payable, accounts receivable, etc. Moreover, due to these tasks' nature being time-consuming, they might have less or almost no time to become aware of the latest regulations and financial reporting laws.
On the other hand, if you outsource accounting services to a trusted service provider, you can rest assured of meeting compliance requirements, and here's why.
They employ skilled accountants keen to be updated with accounting laws and trends
They utilize industry-standard software to double-check the authenticity of reports
They provide them training on a regular basis, strengthening their knowledgebase
They make sure to reduce and even eliminate the risks of penalties
3. Hire Experts for Your Business & Leave Turnover Worries Behind
Turnover is unavoidable but can be controlled at times. In fact, it is more common in companies that grow fast. In such a situation, companies usually make several mistakes; let's discuss a few to understand the core problem.
They hire less-experienced candidates and expect outstanding results
They hire senior-level employees at high costs but for low-margin work or tasks
They are not fully aware of how to establish the structure or manage accounting operations and the entire department
One solution to most such problems is accounting outsourcing. Since you access qualified, skilled, experienced, and well-trained accountants on demand, this adds value to your company as its accounting will be managed by experts. Besides, you need not worry about turnover anymore. You can scale up or down your service requirements according to your company's changing needs regarding accounting services.
4. Secure Accounting Data Backup
There are strict guidelines from various independent and government accounting regulators on storing and securing business financial data. Being a business owner, you might be unaware of these, but you need not worry as your outsourcing partner will take complete care of it. For example, suppose you join hands with a firm for bookkeeping outsourcing services; that firm will store your financial records in a secure storage platform (most likely on the cloud) and regularly create data backups.
You can sit relaxed in your office while they ensure complete data security and keep your financial information confidential as needed. It would be a relief if you get all the accounting information required as soon as you need it from your partner, and you need not sift through piles of records.
5. Make the Best out of Your Accounting Software
If you are already using accounting software for your business, you know its benefits because one excellent application can simplify and streamline monotonous, time-consuming accounting operations.
However, if your accounting staff does not have enough knowledge of operating it effectively, your investment might not bring back positive results. Here, as we already discussed, hiring more software accounting experts can be a costly deal. Therefore, to make the best out of your accounting software, you can use accounting outsourcing service provider firms that usually have a large number of talented and experienced accountants with exceptional expertise in handling accounting via software.
6. Detect and Prevent Errors & Financial Frauds
For any business, being involved in or a victim of financial fraud is most probably one of the biggest nightmares. Hiring an external accounting service provider for your business can help detect fraudulent activities (that might be too small to be noticed but impactful).
If not fraud, even a small mistake or error in books can lead your business to lose a considerable amount of money in the form of penalties. Additionally, if any member of the accounting team commits a mistake or fraud, their teammates will most likely try to cover it. With outsourced accounting services, you get an unbiased, accurate review of your company's financials and financial performance.
Conclusion
Considering the benefits associated with accounting outsourcing, it is fair to see why many businesses, both small and big outsource accounting services. However, your experience of using outsourcing services will majorly depend upon who you partner with. Hence, it is highly recommended to choose your partner wisely after conducting thorough research, discussing your requirements in detail, checking their client testimonials, and considering many other crucial factors that will ensure you get the best out of your partnership.
Author Bio – Stacey Howard has 6 years of experience in accounting & bookkeeping. She has been working as an accountant with reputable firm Cogneesol– accounting and bookkeeping service provider. She has a unique way of networking through her words across the globe. Her writings shine through various forums that speak about her profession. She is the proper interpretation of an accounting profession driven by a passion for writing.
Read more: Know More About Some of the Important Civil Services in India