Travel
5 Reasons to Visit Kenya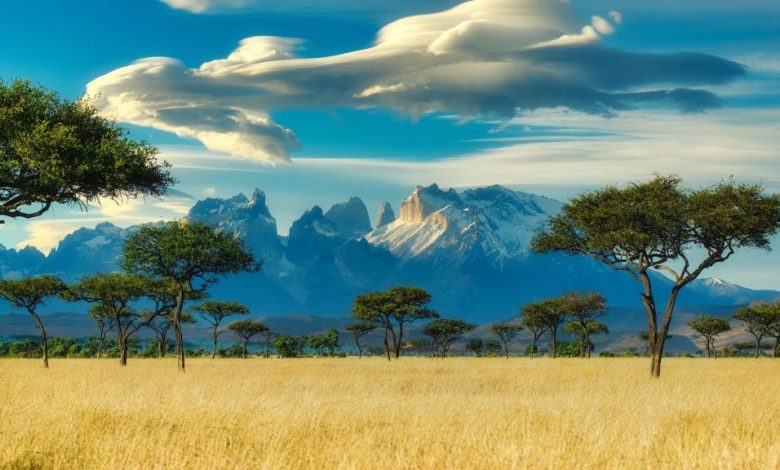 Deciding your travel destination is never an easy task, but sometimes the answers lie in front of you. If you are planning to visit Africa, Kenya needs to be your first stop! So, here are the reasons why you should consider visiting Kenya.
The wildlife of Safari
Let`s be honest, everybody used to watch cartoons when they were little, and " Lion king" is probably the coolest of them all. Seeing a lion in person is a hell of a site, but besides the lions, there are other "big five" game animals that you can come across. One of the greatest African wildlife reserves is the Massai Mara which is located in the southwest of Kenya and possibly has the most diverse eco-system of all the safaris in Africa. Besides being rich with wildlife, it is also huge stretching over 1510 km, that`s enough space to experience mind-blowing sights. There is no better place in the world to see what Massai Mara has to offer. So take a tour, and buy yourself an experience that you will treasure for the rest of your life.
The power of mother nature
There is an event that occurs in Africa that is called " The great migration". This is some of nature's most remarkable journeys as it features thousands of wildebeest that are traversing across Africa. The Herds are often present in Massai Mara from June through October, however, august is probably the best time to see the river crossing of the animals which was made famous by nature documentaries. Predators follow the herds and this is a great opportunity to see great wildlife encounters. To summarize this is a mind-blowing site that a true nature enthusiast should visit at least once in his lifetime.
Ancient History
Every tale has its beginning, and we could say that the tale of the human race started in Africa. Humanity's earliest artifacts can be found in Kenya and archeologists from all around the world gather to explore the sites like the "cradle of mankind". No one can be a curtain of the precise location where humans appeared, but Kenya remains one of the most important countries for studying early man. Another well know the site is on the Mfangano island in lake victoria. Painting inside Mgnawa cave can date back to 3000 years ago so archeologists, and paleontologists are coming from all over the world tho future explore our beginnings. It is important to expand our knowledge and f you think about it, we deeply rely on collective knowledge that's been passed from generation to generation. Everyone can contribute to that matter, especially in Africa because of the lack of general resources. It is becoming more and more popular to make a donation and volunteer to help. Also, if you have some sort of skill you can apply for teaching overseas, the best thing is that it doesn't matter if you teach history, English, music, or something else.
Local Tribes
People are the heart of every country. If you desire to explore a country, you need to get to know the people that live there, they are the cultural pillars of the place that you are visiting. Kenya has many different ethnic and cultural groups. The most famous of them is probably the nomadic tribe called Maasai, they are known for their hunting and survival abilities. The great thing about Maasai is that they proudly welcome tourists, often whit song and dance, basically they will make a ceremony for their visitors, and they will take pride in that. The important thing to remember is to show respect for their customs and traditions, and if you want to take photos, consider asking first. By asking for permission, you are showing them that you respect their culture, or better said, their way of living. Do not give any gifts! We know that your intention is good, but the gesture can very easily be understood with a negative connotation. Getting to know their culture by having a meaningful conversation is the best way to show that you respect them.
The oldest city
Besides the safaris, Kenya has gorgeous beaches to offer. There are a lot of different beaches but the Nyali beach is probably the coolest one. The reason is the location as it is located across the creek from Mombasa, the oldest city in Kenya. The town is known as "the white and blue city" in Kenya, and it is the second largest city after the capital Nairobi. A town rich with history that was in the past the historic trading center, it has been controlled by many countries because of the importance of its strategic location. It is a perfect destination for history geeks as it has a 2000-year-old history that was made by the likes of Arab, Egyptians, Europeans, and Africans. If you are going to Kenya, It definitely should be on your list.
Apart from this, if you want to knwo about Delight the Visitors by Keeping Good Office Furniture then please visit our Travel category